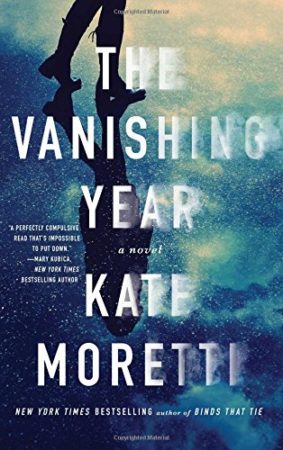 Zoe Whittaker should be happy with her life. She's married to a handsome and wealthy man and she's the head of a charity for orphans, having just thrown a successful fundraiser. But she's tired of puttering around their apartment all day and misses her friends.
Zoe's also hiding a secret from Henry, a past life of which he's completely unaware, and when she's almost run down on a city street and then their apartment is broken into, she fears that past has come back to haunt her.
Henry and Zoe claim to love each other, but something's clearly off about their relationship. She insists he's not controlling and that she enjoys being doted on, but his mood swings and refusal to talk about his first wife, who died in a car accident, begin to bother her more and more.
Henry is also exceedingly jealous of any man that Zoe talks to, so when she develops a friendship with Cash, the reporter covering the charity benefit, she keeps it from her husband. Cash encourages her to look for her birth mother, another tidbit Zoe doesn't share with Henry. Zoe also reaches out to Lydia, her former roommate who she's grown apart from, and decides to volunteer at the flower shop she first worked at when coming to New York.
The Vanishing Year falls into the genre I've seen described as domestic thriller, and it's one I really enjoy. Once I realized something was off about Henry, and began wondering who's really behind some of the things happening to Zoe, I couldn't put it down. The final pages are appropriately tension-filled and there's a satisfying ending, with an unexpected person coming to Zoe's aid.
Notes on the audiobook: The Vanishing Year is read by Madeleine Maby, who has narrated several books I've listened to this year. Hers is a name I'm happy to see as narrator of a new book and I enjoyed her work on this book as well.