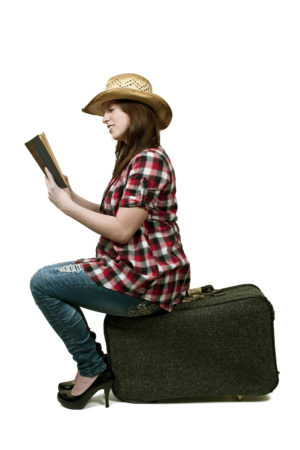 "I forgot a book." Those are the words my husband texted me once while waiting to board his flight for a business trip.
For me, not having a book for a long flight – especially one without kids — is what nightmares are made of, but to him it wasn't a big deal. I plan for weeks what my reading material will be when I'm flying. How many books to bring, which ones will be on the Kindle, a magazine for times when electronic devices must be shut off. I even make sure to have an audio book loaded up on my phone in case I can squeeze in some listening time. And a long flight without kids? A reader's heaven.

Click over to 5 Minutes for Mom to read my piece about reading while traveling alone, including how I select the books I take with me.