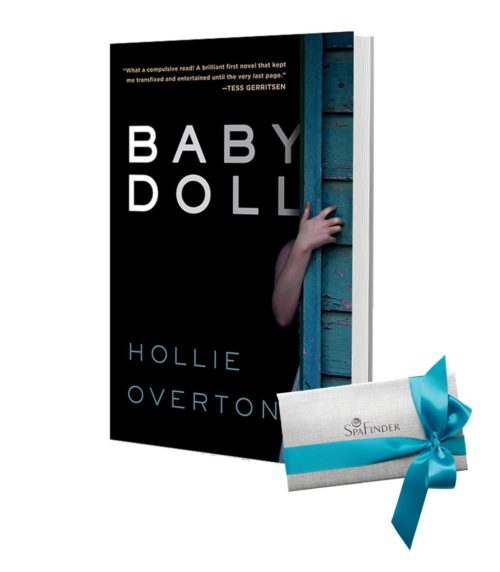 Last week, I wrote about how I spent a weekend binge-reading a total page-turner. That book was Baby Doll by Hollie Overton.
Baby Doll tells the story of an identical twin, Lily, who escapes the cabin where she's been held hostage for 8 years. The novel focuses on her life after, trying to return to normalcy with her daughter Sky, born in captivity and named after what Lily misses most. She is happy to be back with her sister Abby, who helps her remember who she is even though she lost the end of her childhood and her early 20s.
The novel is told in chapters that alternate point-of-view, between Lily, Abby, their mother, and the captor. Their stories and responses to Lily's capture and her return are all unique, and definitely kept me turning pages.
Read all about the book, author Hollie Overton's interesting background, and the amazing giveaway in my post at 5 Minutes for Mom.