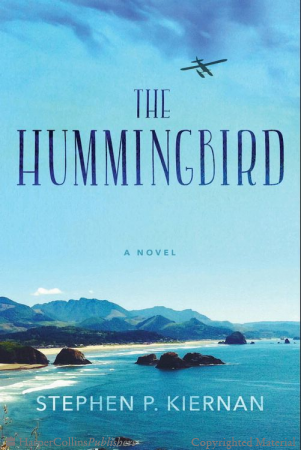 Deborah Birch is a hospice nurse, skilled at tending the dying, understand and helping families cope, and contemplating what she learns from each patient. She's been doing this for years and is good at it. She's assigned Barclay Reed, a bitter and divisive man, a retired history professor whose career ended in scandal and disgrace. He initially refuses to respond to her overtures but she's had difficult patients before and is patient and wise.
Where she needs special wisdom, however, is in her home life. Her formerly mellow and easy-going husband Michael has been transformed as a result of 3 tours as a sniper in the Iraq war. He is unrecognizable and unreachable, and all her hard-earned wisdom can't help her. She can only watch his outbursts of anger, culminating in a road rage incident that means the loss of his beloved truck for a while at least. Her comments are misconstrued and rejected, and Deborah is frightened that he's lost forever.
Meanwhile, Barclay Reed is beginning to open up, in his own inimitable way. He lost his academic reputation over a disputed finding, and he asks Deborah to read aloud from his unpublished book The Sword, which follows an attack by Japan on mainland USA, in southern Oregon, during WWII. He makes her promise to decide its accuracy without doing any research into it, on the basis of the text alone. The book offers wisdom into the mind of a warrior, and Barclay himself has things to offer that may help her reach Michael. If only it's not too late.
When I say things like, "This is the best book I've read in a long time!" your natural thought will be, "How many books does she read? How much of a recommendation is this?" The answer is, it's a good recommendation because I read a lot. I read 1-2 books a week, sometimes more if we count the occasional stolen afternoon with an Agatha Christie.
The Hummingbird stood out. While the plot won't leave you guessing too much, that's not really the point. This is one of those books where the journey is to be enjoyed; the slow progress of death for one and renewal for another, the wisdom from unlikely sources, the thoughtful and thorough look at topics that our society prefers not to think about, such as end of life, PTSD in all its ugliness, and the toll that war takes on warriors and has always taken, even in times that supported it more thoroughly than our own. A complex and moving book. Highly recommended.