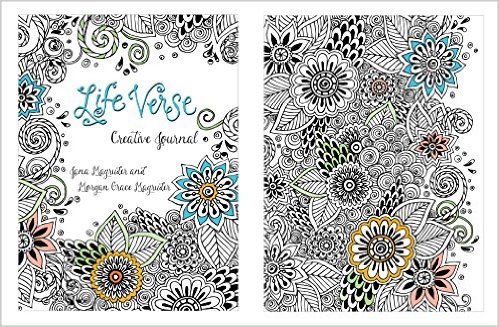 Raise your hand if you joined the adult coloring craze. I have. When I was offered a copy for review, I was thrilled. I liked the idea of focusing on scripture while coloring, and even being guided to discover a life verse. I was slightly less than 100% pleased, because it really doesn't do that. There are about 17 verses listed, and there are reflection pages, so I suppose for some, it could lead to discover a verse, though the verses featured are probably familiar to most.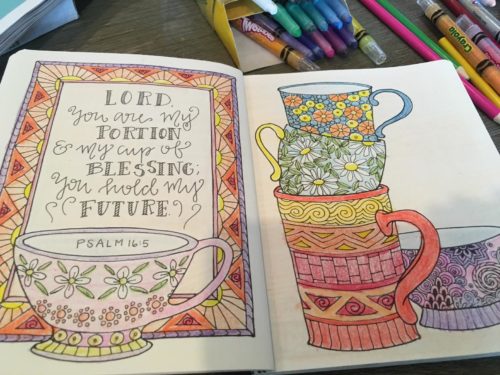 Now what do I LOVE about this journal? A lot of things:
The size! I've ripped pages out of my 9×12 book if I want to take it with me. This journal is thin and lightweight and totally purse-sized, about 5×8.
The designs – they are not too intricate or simple. I have enjoyed them
The focus on scripture
There is also a blank unlined journal which would be great for writing down verses or perhaps illustrating your own.
This would make a great gift for a friend or perhaps a high school or college grad.