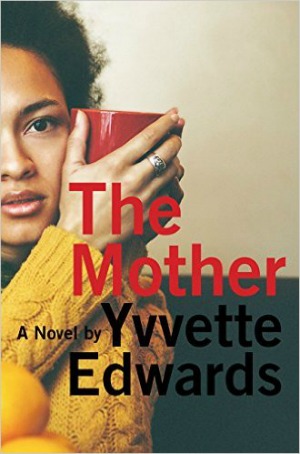 Yvette Edwards' new novel The Mother opens on the day of the trial of a seventeen year old boy accused of murdering another teenage boy by brutally stabbing him in the back. Marcia, the mother of the slain sixteen year old boy, is left reeling, trying to fight through her disbelief at her new reality and desperate for answers about her only child's killing.
Marcia is not completely without support, as her sister is by her side for each day of the trial, after being the person who took control over the funeral and services management when Marcia was too foggy to think clearly. She has also been assigned a "family liaison" representative from the police department who has become more like a friend, taking Marcia where she needs to go and offering emotional support whenever it is needed. Even so, the absence of Marcia's husband Lloydie has only added to her seemingly endless devastation. He is there, physically, in their home, but he has removed himself entirely when it comes to any emotional communication, and he cannot bring himself to attend the trial. As a result, Marcia is doubly wounded.
Though nothing could ease the pain she's feeling, Marcia can't help but long for answers about her son's death. Nothing makes sense to her, as she feels that she truly knew her son, and he was not the type to get mixed up into trouble. In the depths of her grief, she loses herself to memories of him, unable to make sense of it all.
All mums say their baby was the best and the smartest, I know they do, I've heard them, but Ryan really was. He smiled so much, and laughed all the time, even when he was teething, even when he was hot and the dribble was a constant flow and his poor gums so hard and red and swollen he smiled, as if he knew how much his pain distressed me and was trying to make it okay for me, even then. I close my eyes, see him again at that adorable age; sausage arms and legs and fat cheeks so delicious. It washes over me again, a familiar rolling wave of grief, never smaller, or less, or more manageable, regular and constant as the tide. What has happened can never be undone that means it will never be okay. No, this will never be okay."
The almost stream-of-consciousness flow of much of the text, especially in the beginning of the novel, reads so authentically, making the first-person narrative voice so much more alive. Of course, this is exactly how a heartbroken parent would likely sound, and that voice rings with pain.
Themes of poverty and lack of opportunity are woven into the story behind Ryan's murder, and the UK setting didn't differ too much from what one could imagine in a US-based story, except perhaps for the weapon of choice. No matter where the story takes place, the parental loss is the same. Though devastating, this novel was captivating and begged to be read at a quick pace, with the dull pounding of my heart in the background. I've already purchased Yvette Edwards' previous novel A Cupboard Full of Coats on Kindle, as her storytelling greatly impressed me here.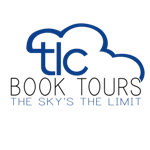 We're happy to be participating in the TLC Book Tour for The Mother.
Check out our current giveaways. Subscribe to our feed. Follow us@5M4B on Twitter or on Facebook. Pin away with us on Pinterest.