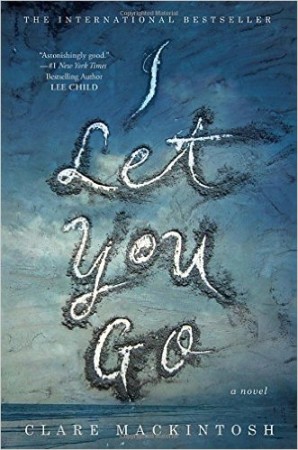 I Let You Go reads a lot more like a detective novel than I was anticipating, but in that way, it makes it easier to read. This isn't the gut-wrenching day-by-day account of a mom who has lost her son. There are mysteries and motivations to be discovered as well as the impending doom of the secrets of one's past waiting to be uncovered.
I read the info about the author Clare Mackintosh at the end of the book and found that she has years of experience on the UK police force, which explains the detective vibe and the specific insight she offers into women officers and police wives.
I love this graphic the publisher sent over, and I totally agree!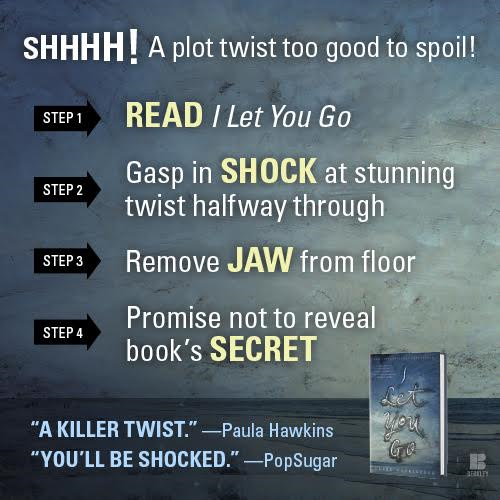 This is one of those "novels with a twist," and I didn't see it coming, but I don't want to elaborate more about it, because of course it's best experienced as the twist its meant to be. The description on amazon does a good job of explaining it without giving anything away, so I'm going to share it below and end my review by saying that I enjoyed this thriller a great deal. It kept me turning pages for sure. Another thing that I appreciated is that it wasn't as shockingly graphic as many others in this genre.
On a rainy afternoon, a mother's life is shattered as her son slips from her grip and runs into the street . . .
I Let You Go follows Jenna Gray as she moves to a ramshackle cottage on the remote Welsh coast, trying to escape the memory of the car accident that plays again and again in her mind and desperate to heal from the loss of her child and the rest of her painful past.
At the same time, the novel tracks the pair of Bristol police investigators trying to get to the bottom of this hit-and-run. As they chase down one hopeless lead after another, they find themselves as drawn to each other as they are to the frustrating, twist-filled case before them.