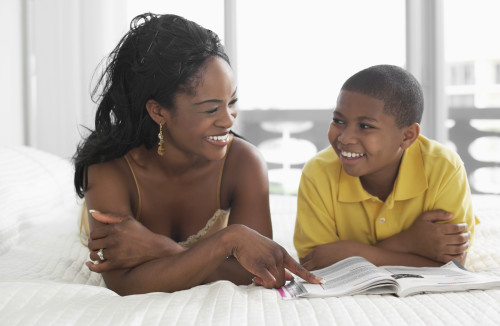 Is it easy?
Well, it's easy for my brain to decode words on the page, and I even do a pretty good job with the voices, but it's really not easy for me to give myself over to this habit regularly for a variety of reasons.
Is it worth it?
Most definitely. The joys and benefits of the shared experience of reading a book aloud with my adolescent child is amazing.
Please read my full post at 5 Minutes for Mom today about why I read aloud to my tween.