When I got the pitch for the Hot Dudes Coloring Book
, the comedic value was evident immediately. I sent it on to 3 art school students, who had a lot of fun putting off studying. You can tell they had fun writing up this review, complete with their thoughts on diversity, and more.
Ilsa:
Although the coloring book provided a variety of semi-­nude men, there were no Asians, or men with lusciously long…locks. My roommate, an Asian with luscious long locks, was disappointed at this lack of ethnic and follicle representation. Despite this severe flaw in the creation of this book, it was an intellectually bonding experience for my roommates and I, as we learned catchy new phrases to use in everyday life. For example, "Too cool to handle" and "I'm in so deep" felt like phrases we could use as ice-­breakers when attending general elections and dinner parties. We enjoyed objectifying these men–from an artistic point of view–and over all it was an entertaining experience.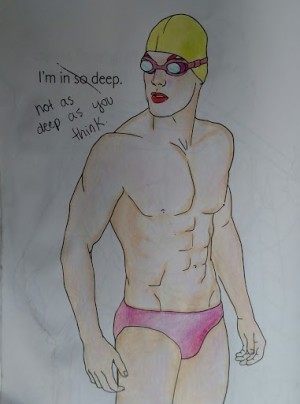 Yun­Ah: ­ American female with the luscious long locks:
When I first encountered this book, I was walking into the room from a looooong day in class, only to see my roommates reading this semi­pornographic text with pictures. They were also eating without me. I took my shoes off at the door like a proper young lady and demanded to be a part of this activity. Little did I know that these male Jezebels were all shirtless and grabbing their nether regions. The front cover begins with a man flexing his appendages to form squiggly lines. I was disappointed that I could not find a man in the coloring book that represented true American patriotism. Where is my Uncle Sam? I want YOU. Also, it seems like the majority of these men have good American jobs, but they are all shirtless. This is unsafe and against health codes. This economy is preventing these men from purchasing good old American shirts. This is why we need Bernie. I give it four and a half stars.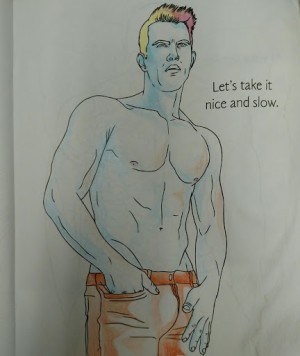 Sylvia Bi: ­ Also with the luscious long locks
In my internet blog I address important issues, such as diversity. Let me just say, this book broke all of the rules I created with my mind for the universe to follow. Rule Numero Uno: a man with an extra couple hundred pounds can be hot too, especially when their vegan pizza arrives on time. What is this fat-­shaming, people? Speaking of which, where are the pizza delivery bikers? Despite this, I enjoyed coloring in the book. It was relaxing and put me in touch with my inner child. Y'know, the child who liked to color in semi nude men and watch Power Puff Girls. 90s kids know what I mean.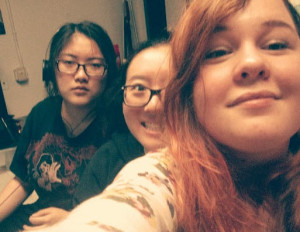 The 3 roomies