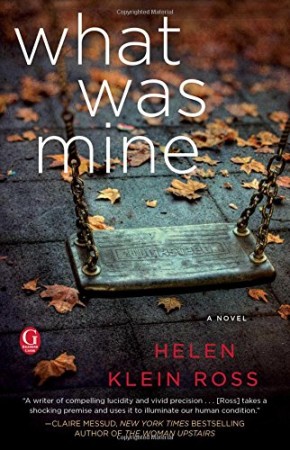 As a parent, my child being kidnapped has always been one of my greatest fears, but that's exactly what happens to Marilyn when she leaves her 4 month old daughter alone in a cart at Ikea to take a phone call from her office. The baby is alone just long enough for Lucy to come across her, and fearing the baby is freezing from the air conditioning, takes her outside. Before she knows it, she's driving home, with the baby, always intending on giving her back.
The longer Lucy keeps the baby, who she renames Mia, the more she realizes the trouble she'd be in if she were to turn her in. Lucy moves with Mia from their house in the New Jersey suburbs to a Manhattan apartment, raises her as her own with the help of a Chinese nanny, and never tells a soul her secret.
Meanwhile Marilyn never loses hope that she'll see her daughter again, but it tears apart her marriage, and she moves to California, where she finds peace in yoga, crystals, and other healing energies. Years later after remarrying and having more children, through a series of coincidences, Marilyn is reunited with Mia, and Lucy flees to China, terrified of the consequences she faces for the kidnapping.
What Was Mine uses a unique storytelling device — it is told as if the characters were telling their story to an interviewer, with the bulk of it coming from Lucy and Marilyn. Mia also tells her side, and we also hear from Marilyn's other children, Lucy's sister, and even minor players in the story such as the woman who interacts briefly with Lucy as she's leaving Ikea with the baby. It's an interesting way to tell the story, similar to the documentary-style of some TV shows in recent years.
Lucy is the antagonist in the story, and her actions are unforgivable, yet almost understandable due to the circumstances, and it's easy to see how Mia would have a hard time completely hating her. Lucy manages to convince herself that she's doing the right thing, and it's not until she has her own experiences as a parent that she realizes what a horrific thing she's done, yet she is still afraid to face up to her actions.
What Was Mine is a tale of love and forgiveness, and the lengths mother's will go to for their children. I recommend this page-turning novel.