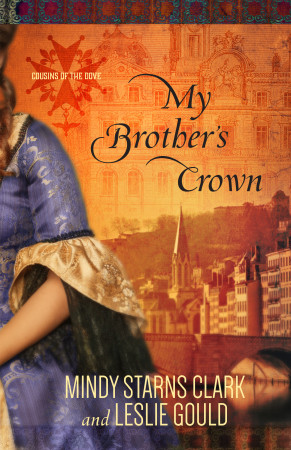 Lyon, France, 1685. The persecution of the Huegonots, Protestants living under France's Catholic Louis XIV, is heating up. Catherine Gillet, age 18, is a young woman caught in the crossfire. When the story opens, her uncle has just died and she stealthily attends his funeral in a Catholic church, disguising herself as a Catholic girl. On her way home, she is chased by the dragoons, French soldiers whose existence is predicated on a mission to harass the Protestants, even to the point of burning and destroying their property. Catherine barely escapes but makes it home unscathed.
Catherine takes paper scraps from her family's paper mill and binds them into a diary. She records all that goes on–from a daring rescue of her cousin from a convent, to the dragoons moving in and trying to intimidate the family. Her big brother Jules, who when she was younger made sure she read and wrote well, now seems to treat her as empty-headed and not to be trusted to make decisions, which Catherine naturally finds frustrating. She fumes against the societal conventions of her day, which involve her brother and fiance Pierre telling her to "trust them" without involving her in any of their decisions. Would Eriq, her fiance's younger brother, really be the right man for her? Can she trust him? On a trip to Versailles where she catches a glimpse of the Sun King, Catherine sees things that will help her make a decision.
Virginia, modern day. Renee Talbot, a direct descendant of Catherine Gillet, is headed from her home in Seattle to a big family reunion. The family has preserved the last-remaining Persecution Pamphlet for posterity, and is now donating it to the Smithsonian. It's being displayed one last time for the family, along with posters and a video explaining its important role in guiding persecuted Christians to safety in other countries. Renee is a scientist, and as such is the family member entrusted with ensuring the pamphlet is properly handled. But being back in Virginia with her cousins is also bringing up childhood memories of the time the 4 of them found a dead body, obviously murdered, in a cabin on her family's property. There is also the matter of the cute security guard. Renee has always run from relationships, being as commitment-phobic as any stereotypical male.
My Brother's Crown
goes back and forth between the two narrators. Both have a lot in common; strong characters who make up their own minds and have to trust before they can love. Catherine is willing to take great risks to get what she deems best, and in her own way Renee is as well, although her life involves fewer risks. The book is fast-paced, and offers a fascinating look at a little-known era of history. I remember visiting a cathedral just outside of Lyon and viewing with some bemusement mosiacs depicting the torture of the Huguenots, but I really know very little about them. The story ends with a discovery that will have to be dealt with in future books, and this is obviously the first of a series. I'm looking forward to reading more.