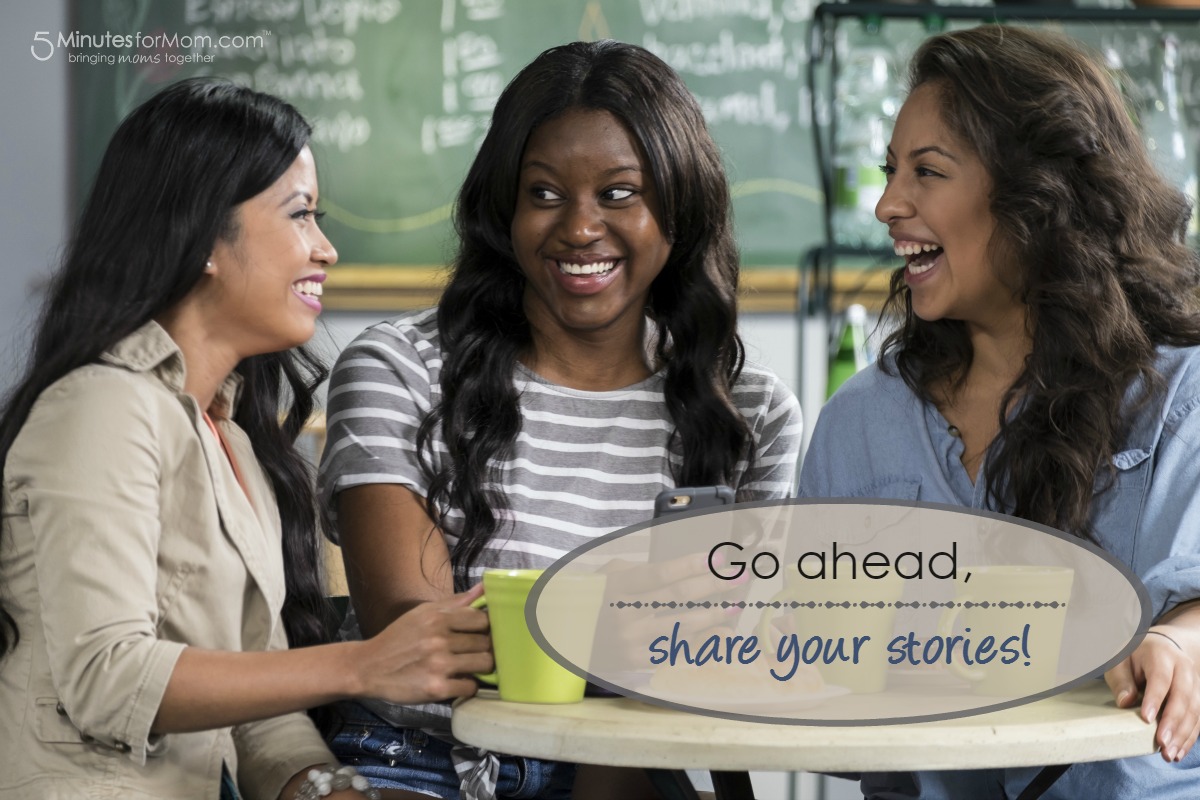 I sit on the city bus usually once a week. Though I have a short ride, it's long enough to share a few looks and greetings with fellow passengers, and sometimes a few minutes of small talk. Sometimes that small talk is replaced with genuine conversation, as the time I learned about another woman's world travels.
I think my love of novels and memoir is equally matched with my love of informal stories, as is shared in conversations like that one I described on the bus, or the stories that dominate any nights I have out with my friends. Sitting around in someone's living room, food and drink are certainly not the only things being shared. Stories– and most definitely, laughter– are the highlights of the evening.
Today I'm pondering how we share our own personal stories, big and small, over on 5 Minutes for Mom. Please come join the conversation and let me know how you share your stories!