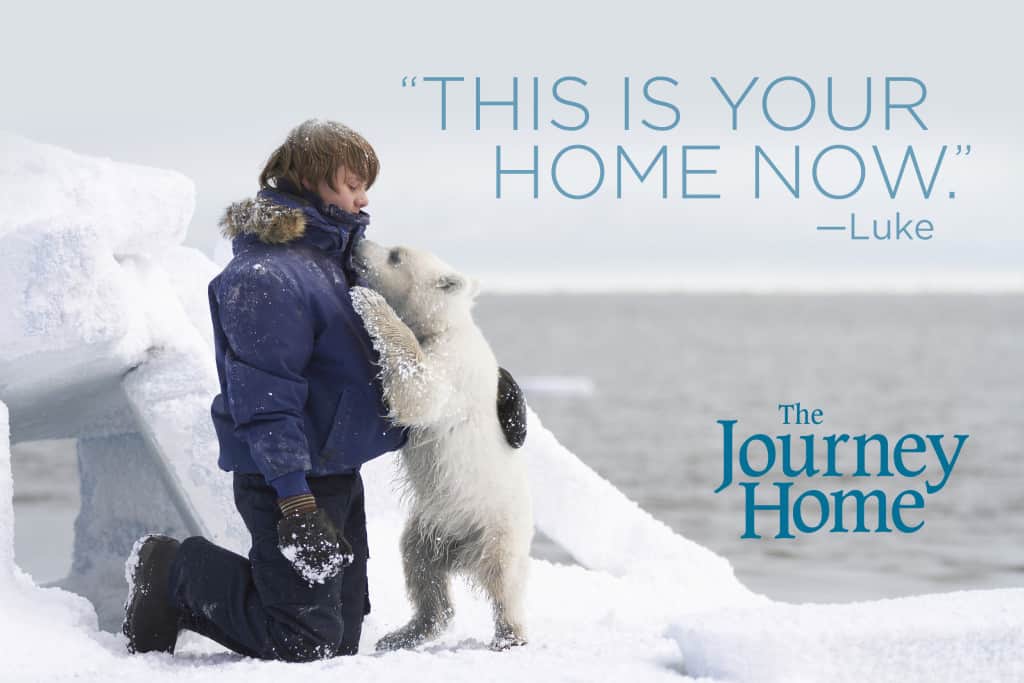 Jennifer here to share a fun family movie night idea. Samples & prizing were provided by RLJ Entertainment.
I love to watch movies with my kids. We go out to the theater on occasion, but honestly, our favorite tradition is to watch a movie at home with some takeout or frozen pizza, cozy on our couch. We sometimes run out of ideas, so when I was offered the opportunity to feature The Journey Home, I was excited because it sounded like the kind of movie that my 11-year-old son and I would enjoy. He was skeptical, not sure if it was "his kind of movie," but he gave it a try.
The movie caught our interest right away.
Click over to 5 Minutes for Mom to read Kyle's full reactions to the movie (spoiler alert: he loved it!), as well as enter to win a giveaway including the DVD and a $50 Visa cash card.
Purchase your copy at Walmart on 10/6.