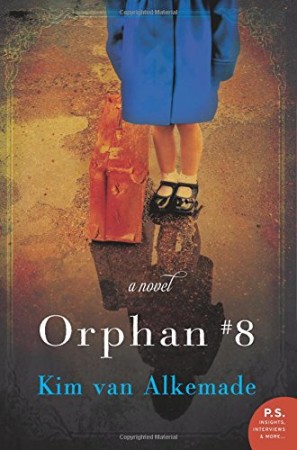 Four-year-old Rachel Rabinowitz's life is turned upside down when her father kills her mother, then disappears, leaving her and her older brother orphans. Due to her age she is separated from him and sent to a Jewish orphanage. Years later, while working as a nurse at a home for old Hebrews, her memory is jogged by a dying patient, and Rachel discovers Dr. Solomon was on staff at the orphanage. Rachel also discovers that she was the subject of experiments, the repercussions of which she is just now finding out.
Rachel finds herself in a unique and confusing situation – does she take advantage of her position to seek revenge for her treatment as a child? Or let go of her anger and try to move on?
Rachel's adult life in the 1950's is mixed in with her childhood in the orphanage, as she grows older and moves to the building for older children and is reunited with her brother, then learns to cope with the alopecia that's one of the side effects of the experiments. Rachel also becomes friends with an older girl, and is confused by her feelings for her, which are more than friendly.
Orphan Number 8 highlights a part of our history that I was unaware, as the experimentation done on orphans in the early 20th century was horrific and very real. Rachel's struggle with her need to hide her relationship with her live-in girlfriend highlights how different life was for homosexuals back then and how much things have changed.
Orphan Number 8 is fiction, but is based on real people in author Kim van Alkemade's life, which makes the story all the more poignant.