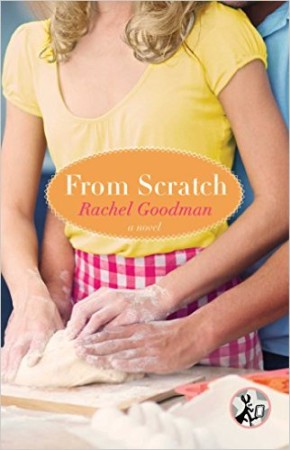 Lillie Turner has returned home to Dallas at the request of her father, who needs knee surgery and help running the family diner, but she's not happy to be there. She left Dallas 5 years earlier after her relationship with Nick, her childhood best friend and supposed soulmate, ended badly, and she's happy with her new life — and fiancee — in Chicago. But it doesn't take long for Lillie to be sucked back in to her former life with her old friends, and when she runs into Nick, tries to ignore the old flame that's been reignited. 
Lillie's father, Jack, is dead set on Lillie taking over the diner and Lillie is just as dead set on returning to Chicago. Lillie is also pretty unhappy to find out Jack has entered her in the Junior League baking contest, and the recipe she is to make is her mother's peach cobbler. Lillie has never forgiven her mother for walking out on her family years earlier and wants nothing less than to make the recipe that reminds her so much of that loss.
Lillie begins to wonder if there's more to her father's health than his knee, and does her best to ignore her feelings for Nick. But her return home forces her to reexamine past decisions and mistakes and decide if what she truly wants is back in Chicago, or at home in Dallas.
From Scratch is a wonderful Southern romance novel and is the perfect end-of-summer read. I love any story that includes food, and I'm in awe of anyone who can use a recipe as a guideline and make changes to make it their own, which Lillie is an expert at doing.
Peaches are in season here in Colorado and this inspired me to make my own peach cobbler!