Are your kids excited about the new Paddington movie? Judging from the previews, it veers from the book significantly, but I think it opens up the door to share some of the classic — or new — stories with them. Harper Collins sent me some new books with an obvious tie-in with the movie, some reprints and others all new, that are specially targeted to toddlers, preschoolers, and independent readers: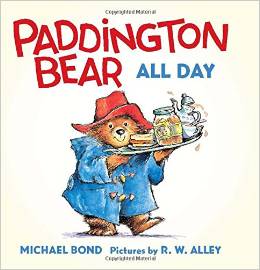 Paddington Bear All Day Board Book and Paddington Bear Goes to Market Board Book are classic stories by Michael Bond reprinted for the first time as board books. They are slim books and a great 6 x 6 size, which would be perfect to slip into your purse or diaper bag. The stories are sweet and perfect for young toddlers. The illustrations by R. W. Alley are whimsical and bright.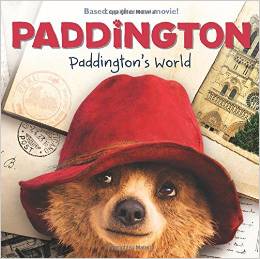 In paperback, there are some books based on the new movie with pictures from the movie. Paddington: Paddington's World is a storybook with activities throughout, like mazes and word finds and other word games and activities. It would be a great book to take along on a trip. Paddington: Paddington in London tells more of the story, from Paddington's own point of view.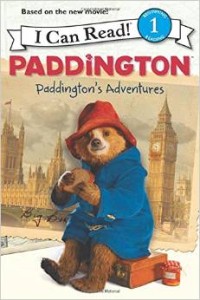 Paddington: Paddington's Adventures and Paddington: Meet Paddington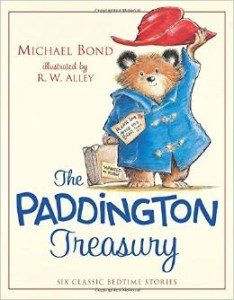 The Paddington Treasury: Six Classic Bedtime Stories is a large book with six stories, perfect for reading at bedtime or snuggle time or lunch time. The treasury includes the complete text and art of the following beloved picture books: Paddington, Paddington at the Palace, Paddington at the Zoo, Paddington in the Garden, Paddington and the Marmalade Maze, and Paddington the Artist.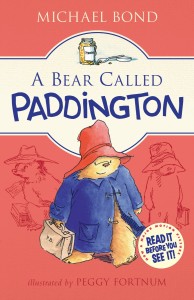 And finally in the chapter book realm, there is the original 1958 A Bear Called Paddington by Michael Bond and illustrated by Peggy Fortnum. This is a nice hardcover edition with good print size, perfect for independent reading or reading together. When my son was a high-level reader, but still young, I found that classics like this were perfect to challenge his reading level, but not push his maturity.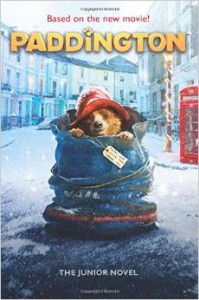 There is also a movie tie-in junior novel, Paddington: The Junior Novel. These generally follow the plot pretty closely, which make them great for kids who might struggle through plot or just enjoy reliving a favorite movie.