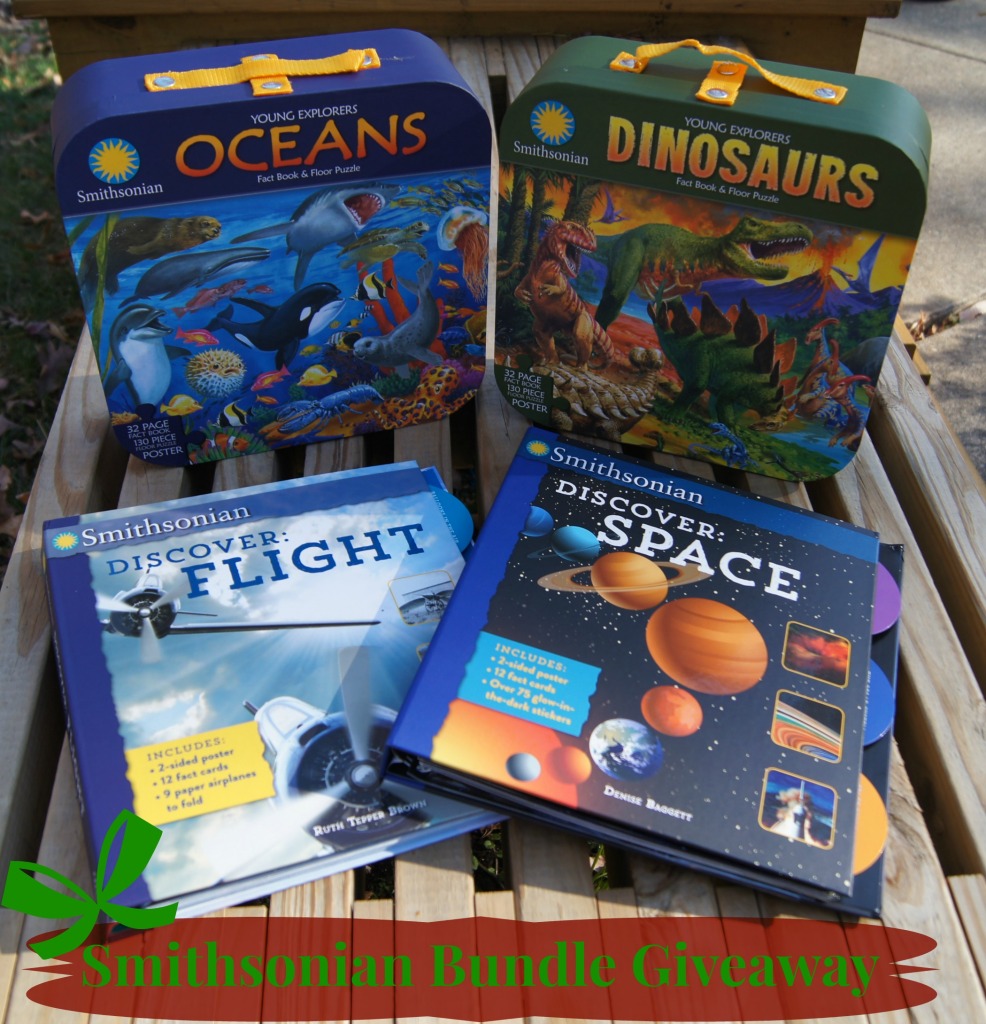 If you're still on the hunt for educational holiday gift ideas for the elementary school aged children in your life, the Smithsonian Discover and Young Explorers series give glimpses into themes of their world famous museums in book and puzzle form.
Smithsonian Discover: Flight and Smithsonian Discover: Space are fabulous gifts for enthusiastic learners from about age 8 and up. Mixing historical information about the history of flight and scientific explanations for how various flight machines work, along with models for paper airplanes and even a large poster celebrating the concept of flight, Flight is a wonderful hands-on resource perfect for the emphasis on STEM (science, technology, engineering, and math) education. Space follows the same format with the inclusion of fact cards and a poster, as well, with the focus on aspects of our universe, information about the solar system, and details about the history of space exploration. The planet and glow-in-the-dark star stickers will surely delight, too.
In Smithsonian Young Explorers: Dinosaurs and Smithsonian Young Explorers: Oceans, each box set includes a large poster and a matching 130-piece puzzle, along with a 32-page book that might be deceptive at first glance, for it contains a remarkable amount of interesting information and illustrations for its size. Several dinosaurs and ocean creatures are highlighted in the books ideal for children aged 6 and up, who always enjoy learning- and sharing!- newfound facts.
For those of you fortunate enough to have access to Smithsonian's National Air and Space Museum and National Museum of Natural History, these books provide reinforcement of the visiting experience. If you're too far from the nation's capital to have a visit, then allow these sets to take you there in spirit.
We're happy to offer a bundle of all four book and puzzle sets to a reader in today's giveaway! 
Follow the instructions in the widget below to earn one or more entries.
Check out our current giveaways. Subscribe to our feed. Follow us @5M4B on Twitter or on Facebook.