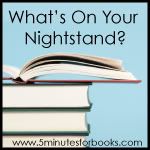 Oh it wouldn't be 5 Minutes for Books if I didn't get a Nightstand up late every now and again, now would it? But it's up, in all its glory, right this very minute!
So waste no time in linking up your Nightstand post. Tell is what you're reading, what you've read, or what you're going to do your best to read this month.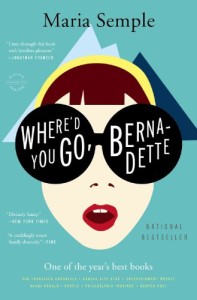 After completely scrambling in September to meet deadlines on several books, October enabled me to get caught up, and I think I'm going to actually pick up a book off my personal/non-review TBR pile: Where'd You Go, Bernadette. It gets raves any time I hear it mentioned as a funny yet thoughtful novel, which is right up my alley. Have you read it? Is it somewhere on your TBR pile?
Check out our current giveaways. Subscribe to our feed. Follow us @5M4B on Twitter or on Facebook.