The thing with the classics is that you grow up with them, and you love them, and by the time you're ready to pass them on to your own kids, they are tattered and dog-eared and too-much-loved, and that's if you've managed to hang on to them and not lost them in one of your many moves. It's time for new versions, and Oxford University Press is obliging by coming out with new editions of all your old favorites. And they are delightful; they contain the original unabridged stories, of course, but also bonus material such as quizzes, reading recommendations, fun and unusual facts about the author, and more.
I chose four to look at, but they're coming out with many more. With these reviews, I'm assuming you're familiar with the basic stories and mostly highlighting the new versions.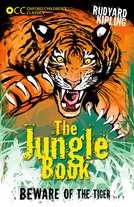 The Jungle Book: Kipling's classic tale of Mowgli, a boy raised by wolves in the jungle who has made friends with various creatures, is still as chilling and exciting a tale of loyalty and survival as ever. Mowgli must learn who he can trust, as the wicked tiger Shere Khan seeks his destruction. The Jungle Book contains the story of Mowgli's adventures as well as the story of the valiant Rikki-Tikki-Tavi, the mongoose who defeated the great cobras of the garden (I absolutely loved this story as a child), the White Seal, Toomai the Elephant, as well as several poems and other stories. This version also contains reading notes, tips from the cover artist, and recommendations for more books to discover. For kids who think the Disney movie is all there is, this book is sure to delight.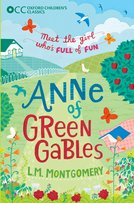 Anne of Green Gables: This was an absolute favorite of mine as a child, including all the following books and other series by the same author. Anne of Green Gables is a great read for all ages. The spunky, feisty orphan with the bright red hair who transforms the lives of an elderly brother and sister, disrupting their neatly ordered dull existence with life and joy in all its messiness, has in turn delighted generations of readers. Again, kids who have only seen the (really lame, in my opinion) TV series are in for a treat. This edition contains "things to think about," which are questions the encourage young readers to go deeper with the text, a short interview with the illustrator, a quiz, and more.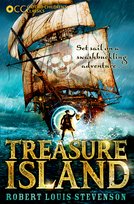 Treasure Island: This tale of treasure, adventure and piracy on the high seas is a classic for a reason, and may be singled-handedly responsible for the fact that pirates have never ever gone out of style. The story of young Jim Hawkins and his tale of Black Dog, Long John Silver, Captain Flint, the black spot, and the horrors of Treasure Island will never stale. I still remember shivering as he hid out in the apple barrel and heard plans that made his blood run cold. This edition includes "weird and wonderful words," which is a glossary, as well as fun facts about the author and "things to think about."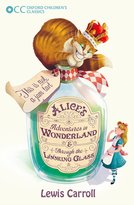 Alice's Adventures in Wonderland and Through the Looking-Glass: As it should be, both books are included in this edition, Alice's first adventures down the rabbit hole, and her later adventures in the opposite world through the mirror on top of her mantelpiece. I loved Alice as a child, but I re-read the books as a young adult and found them even funnier. There are so many plays on words that went over my head when I was 10 or 12, but that made me laugh out loud when I was in my 20s, and again when I read this book to my own children later on. The illustrations in this edition are truly delightful, although I retain a soft spot for the original ones by John Tenniel. This edition includes recommendations for other books and movies, a quiz, some fun facts about author Lewis Carroll, and more.
Classics become classic for a reason — they age well. If you haven't read them in years, never read them at all, or want to introduce them to a new generation, they are still really enjoyable, tales that will entertain and inform. They provide young readers a painless way to learn of other times and a great way to pass an afternoon.