The story of Mr. Darcy and Elizabeth Bennet has moved beyond just a classic novel into a part of culture. You don't have to dig too deep to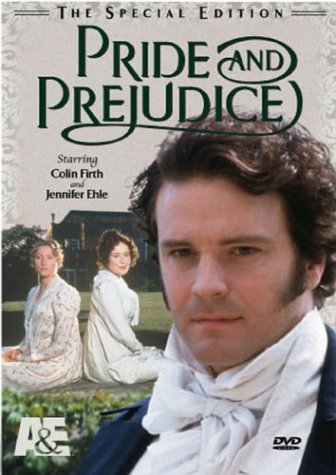 Look at Darcy's pride/shyness/love! See how sweet Jane looks and how confident (proud?) Elizabeth is. This miniseries brought the story to life for me, and Colin Firth will always be Darcy. I just noticed they are available on on amazon prime to stream. I own the DVDs, and I've been wanting to watch it again. I'm glad to know that the six one-hour episodes are just a click away.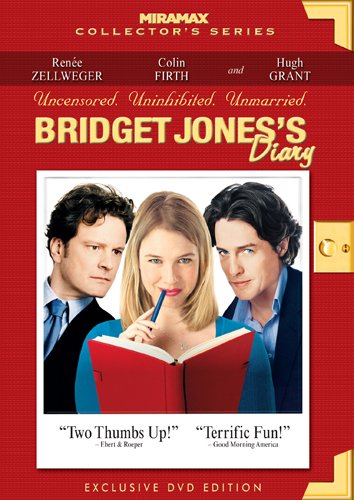 Yes, this is a book as well as a movie. I read the book ages ago, but it's the movie that remains a favorite of mine. It's a perfect modern adaptation of Elizabeth and Darcy's relationship. Not only do we have Colin Firth again playing that awkwardly inscrutable Darcy figure, but we get the bonus of Hugh Grant as the rake we love to hate (or hate to love?). This is probably one of my favorite movies.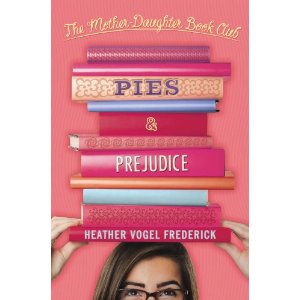 Amanda and I have been big fans of the Mother-Daughter Bookclub series by Heather Vogel Frederick for years. When Pies and Prejudice came out, I made her watch the A&E movie miniseries with me before we read it aloud together (follow the link to read more). The Darcy/Elizabeth dynamic that played out with one of the teen girls was spot on. An added bonus was the Mr. Collins character. Because of the excellent tribute to Austen's book, this was probably one of my favorite in the whole series (which each pay tribute in some way to a classic work of literature).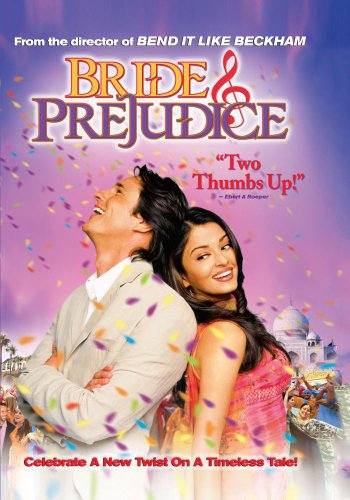 True confession — I haven't finished this one yet, but I'm loving it so far. Darcy isn't quite awful enough, but the Caroline character is perfect, and I'm enjoying seeing Naveen Andrews (of LOST) as the Bingley character. It has been on my radar for a long while, because it looked fun (that P&P theme, Indian culture, and it's a musical? — check, check, and check). When I was planning this post, I tried to get to it, but it's been an especially busy week. However, when I saw it recommended in the comments on my post at 5 Minutes for Mom (see below), I decided to jump in and give it the 5th spot.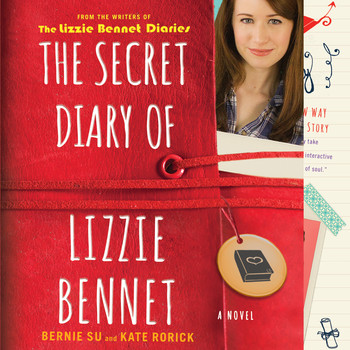 The book that gave me the idea for this post — musing on how familiar and lovely and perfect a good Austen adaptation is — is The Secret Diary of Lizzie Bennet. Please click through to read my full review at 5 Minutes for Mom, but this was a modern adaptation with a complete story on its own, yet was so true to all the characters. It's based on a web series from last year, The Lizzie Bennet Diaries, which I was unfamiliar with, but my teen daughter enjoyed. You'll see Lizzie and Darcy of course, along with Jane and Bing Li (Bingley!), Caroline, Lydia, Charlotte, the Bennet parents, who are right in line with Austen's portrayal, and even Mr. Collins, Catherine Debourgh, Fitzwilliam, and George Wickham. I loved this audiobook, and you can enter to win a free download. Please click through and read my review and try for it.

I would love to hear if you agree or disagree with any of my choices or if you have one of your own. Please leave a comment and let me know.
Check out our current giveaways. Subscribe to our feed. Follow us @5M4B on Twitter or on Facebook.