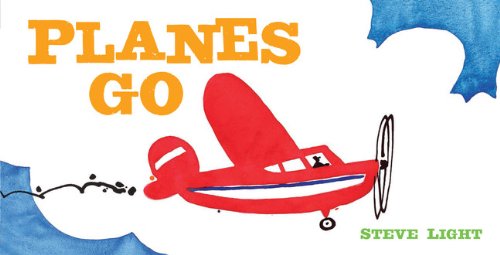 Planes Go by Steve Light is a highly appealing book for the youngest of booklovers. I have to enumerate what I love:
I love board books, but this one is unique because of its size, 12 x 6 inches.
Fun sound words like "wheeeevvrrruuhmmm," "huk, huk, huk, wwwhhhiiirr," "bbbrrrrmmmmmm."
Bright pictures and a fun font make each page exciting.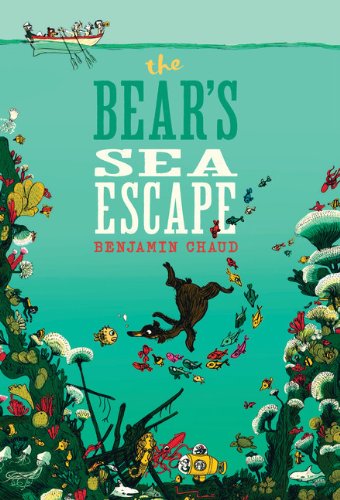 The Bear's Sea Escape by Benjamin Chaud is another uniquely-sized book, at 14.5 x 9.8 inches. It has an old-fashioned busy style of illustration which takes up the majority of the page,inviting readers to find Little Bear on each page, as Papa Bear is looking for him as well. The scenes are diverse, from snow to sand to sea.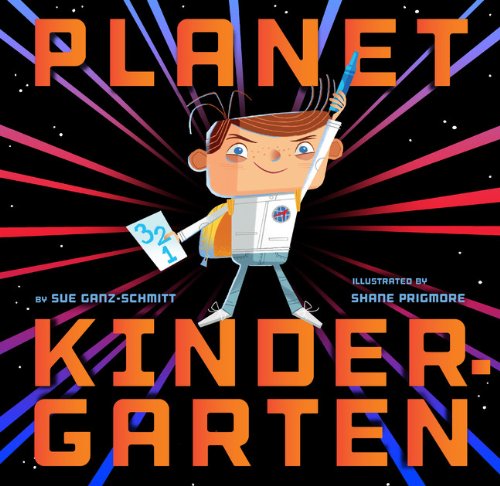 Planet Kindergarten equates starting Kindergarten to a space mission. Author Sue Ganz-Schmitt uses great astronaut vocabulary like mission, liftoff, spacesuit, crewmate, and escape hatch. Illustrator Shane Prigmore's fun style looks both retro and modern. Some pages and bright and others are as dark as the galaxy.
Space lovers will definitely enjoy this book, as well as those preparing for Kindergarten and those who can say "mission complete."