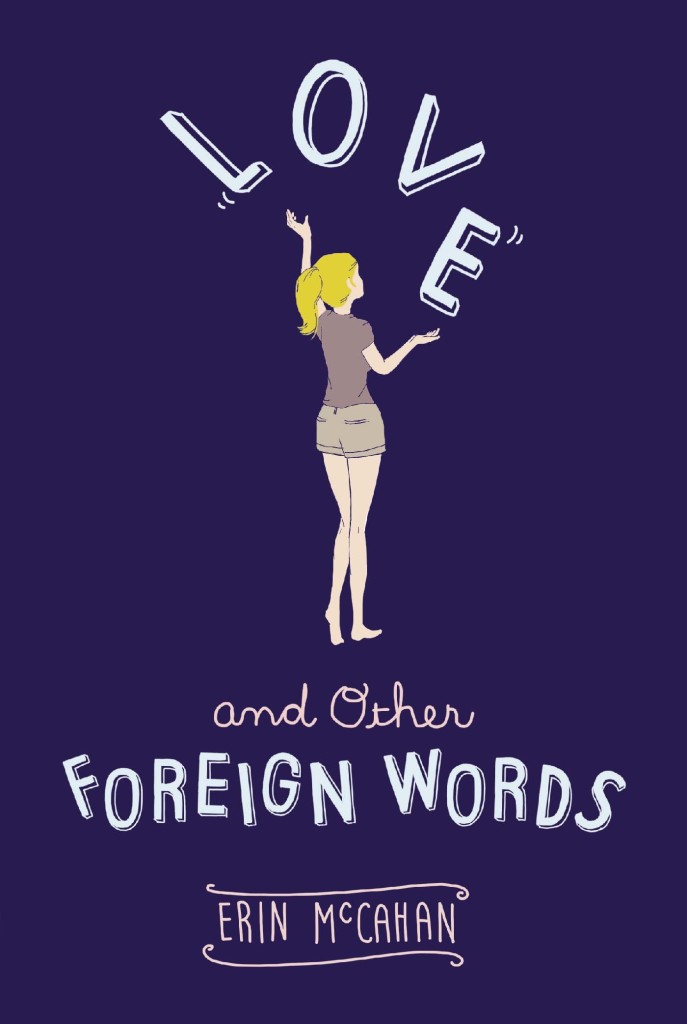 Josie is a precocious 16-year-old girl. She loves languages, and she's become an expert at all of the languages she hears each day: her best friend Stu speak (even Stu Chewing), those of her volleyball teammates at school, the college kids she sees each day in her Early College Program, sisters, fiancees, parents and more.
The word most on her mind is love. Her older sister Kate says she's in love, but Josie knows Geoffrey Stephen Brill is not right for her. She can't be in love with him.
Kate, he's the single most uninteresting person in the world. You're not really going to marry him, are you? Is this a delayed rebellion? Is this the boyfriend you should have had when you were sixteen just to piss off Mother and Dad? (ARC p. 41)
Kate's sort of a late-bloomer. Unlike many of her friends who always have a guy on her arm, she hasn't dated much. She decides to start to try to get a handle on this love thing, starting off by getting a date to prom. She likes him well enough, and they start speaking the language of courtship. But is it love?
And what about Kate? Will the fact that Josie can't understand her language of love get in the way of their relationship? And will that fear teach her a new language?
I loved Love and Other Foreign Words SO very much. It was funny — like laugh out loud funny in places — with an interesting setting (well, if Josie's genius brain is considered a setting).
I wasn't sure if this was Erin McCahan's first book, but I noticed that her first YA novel I Now Pronounce You Someone Else was a 2010 Cybils finalist. It's definitely going on my list, and I'll be looking for future projects from this author.
CONTENT: There are a few swear words, but not much other content I remember, like drinking or sexual content. It is more of a heady novel and I still think it would be best appreciated by high schoolers, as opposed to younger YA readers.
This is a part of Booksparks Summer Reading 2014.
Check out our current giveaways. Subscribe to our feed. Follow us @5M4B on Twitter or on Facebook.