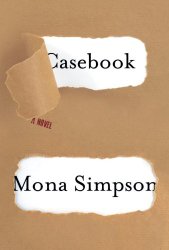 Miles Adler-Hart is a curious 9-year-old who wants to know what his parents are planning for him. Typical enough, you're thinking. But he goes to great lengths to find out. He hangs out on the roof to listen to conversations on the porch below. He rigs up a telephone extension so that he can listen in on conversations between his mother and her friends. He enlists his best friend, Hector, to help, and the two of them move on to reading emails and even phone tapping, with equipment purchased from Radio Shack.
Miles and Hector soon learn that their parents are separating–both sets. His mother, a very intelligent woman who is at one point called "beautiful for a mathematician" (a compliment that sends Miles into an agony of trying to figure out if his mother is truly as beautiful as he thinks she is), begins dating Eli, a "dork" who works for the NSF, who wears crisply ironed white shirts and whose hair has a very distinctive cut to accommodate its spikes and whorls. And that new relationship, seeing his mother as a sexual being (in a non-Oedipal way, don't worry), sends Miles and Hector into a whirl of new activity. Because Eli's stories don't always add up. How much of this is normal and how much of it is intentional deception? The boys see the flaws before Irene, Miles' mother, does, and decide to investigate. Their solutions are often hilarious.
Casebook
is written in first person from Miles' point of view, with little notes supposedly added in by Hector. A blurb at the beginning establishes them as 2 young men who have written a best-selling comic book and are now embarking on autobiography.
The entire story of adult love and insecurities, of the lies told, of the hidden world that exists between two unrelated people who have chosen to be in a relationship, is laid bare through Miles' snooping, yet he remains young and confused by all of it even as he grows into his 20s. He is our interpreter, yet we in turn interpret his stories through our own lens of experience of marriage and parenthood and adulthood, and nod knowingly at what confuses him. Yet ultimately, this is in many ways a story of loyalty, of a son's love for his mother and his longing to protect her and keep her inviolable, and it's his failure to do that which causes much of the pain.
Themes of lies and truths and broken promises run throughout the book. At one point, Miles asks what the difference is between Eli's lies and his parents' broken wedding vows. There is also a theme of spying. Do spies always want to be caught? What about perpetrators?
Miles and Hector are endearing narrators. Growing up in a posh LA suburb, they nonetheless worry constantly about money, especially after the divorces change their finances and housing situations. In an attempt to make money selling packets of noodle soup, they join the FLAGBTU club at school. This allows them to continue to sell soup as a "fund-raiser" of which they can keep part of the profits, and it seriously worries Miles' dad, a liberal whose mouth twitches at the thought of a gay son. (Miles and Hector don't care, since they know the girls aren't noticing them anyway. Miles is overweight and Hector's legs are like bug antennae. The scene towards the end when Miles gets his first girlfriend and has to confess he's not gay is pretty funny). When the soup plan falls though, they come up with an even funnier and poetically-just method of earning some cash.
This is an excellent book, and was a pleasure to read. Really, really well done, with likeably flawed characters who grow and change and somehow remain true to themselves. I loved Casebook
and can't recommend it highly enough.
Check out more reviews and more about the author at the TLC Book Tours page.