Jazz and Olivia Moon couldn't be more different. Jazz is logical and decisive, frustrated with her dreamy mother and sister, excited to have a real job at last. Olivia suffers from synthesia, which means she sees sounds and tastes words. She's stubborn but at the same time impractical, which drives Jazz crazy.
Their mother's recent death may have been suicide, a fact Jazz accepts and Olivia refuses. Olivia has always said their mother smelled like the sun, and she responds to her loss by staring at the sun until she loses her central vision, leaving her partially blind. Their mother left an unfinished novel and several letters to her father, written over the years, hidden under a loose floorboard and discovered long ago by both girls although only Olivia has read them all. Now Olivia has hatched a plan to lay her mother to rest by visiting the setting of the unfinished novel where she expects to spot a will-o-wisp, or ghost light, something important to the plot. She has attached a great deal of hope to this plan. She sets off on her quest with her mother's ashes in her suitcase, on foot. When Jazz catches up with her at a restaurant, Olivia hops a freight train. Jazz has no choice but to follow. And we have a modern spin on the classic quest tale, with strange guides and unforeseen turns and an ending that resonates, as with all the best tales.
The Moon Sisters
is a tender and thoughtful novel. It deals gently with each sister's foibles and uncertainties, with their frustrations with each other and with life in general, with their loves and losses. It soon becomes apparent that neither girl has really come to terms with their mother's death, and that each has something she is hiding from the other. Olivia is determined to go on, and she's found a guide–a young trainhopper with his face covered in swirls of tattoos, who warns her she shouldn't trust him. Jazz has also found a guide of sorts–an elderly man who tells her that the young man shouldn't be trusted, that he's a thief and a wanted man. Something about the story doesn't quite add up though. And Jazz is doing her best to understand her sister, even though her well-meant plans end up in screaming fits, as so often happens in real life.
The characters in The Moon Sisters
ring true to life, even though you've never met these particular girls before. As they struggle through their grief, as they persist in their own stubborn ways to grope towards understanding and a measure of healing, they come to understand the importance of family in ways that are far from sentimental or hackneyed. This is a lyrical tale and I loved the ending. I highly recommend it, and you can enter to win your very own copy! Just follow the instructions below.
 This review is part of TLC Tours. To read what others have thought of this book, visit their website.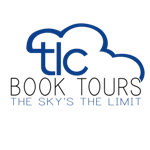 Enter to win
One of you (U.S. only) can enter to win a copy of this book. Follow the instructions in the widget below.