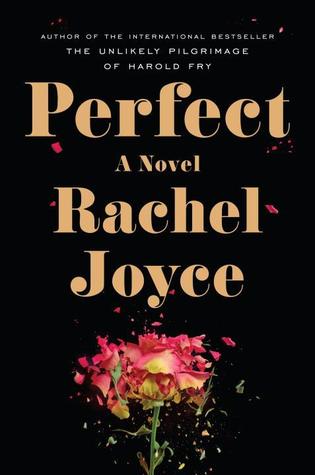 Set in 1972 Britain, Rachel Joyce's novel Perfect strikes a suspenseful tone from the very beginning. After a quick explanation that two additional seconds were added that year to account for the leap year, this seemingly inconsequential detail is tied to the allusion of a terrible event that changes everything in the life of 11-year-old Byron Hemmings. When Byron's best friend James Lowe informs him of this upcoming addition of time, not only does James continue to reinforce to Byron the idea of his superior intelligence and understanding of the world, but he also frightens Byron terribly with this idea, which seems unnatural and dangerous to him.
Before too long, there is an accident which doesn't seem to have any immediate consequences, other than increasing Byron's anxiety. However, soon enough, it becomes clear that Byron is witnessing the downfall of his family in a mixture of deception, jealousy, and guilt. It's heartbreaking to watch as the world Byron always considered flawless begins to shatter around him.
A feeling of impending doom is introduced in the very first chapter, in which readers are shown a glimpse of what is to come after, and for most of the novel, the question remains- exactly what will happen and how will it bring Byron and his family to the despair that flashed by in that introduction?
It was all because of a small slip in time, the whole story. The repercussions were felt for years and years. Of the two boys, James and Byron, only one kept on course. Sometimes Byron gazed at the sky above the moor, pulsing so heavily with stars that the darkness seemed alive, and he would ache– ache for the removal of those two extra seconds. Ache for the sanctity of time as it should be.
In alternating chapters, another narrative unfolds around a pertinent character forty years later. In this storyline can be found a sad treatise on the trajectory of the mental health system in the last few decades, and a painful picture is drawn of the effects of childhood trauma.
In all honesty, I didn't find this to be an enjoyable read, for while it was impeccably written and wholly engaging, the intensity of the suspense was often overwhelming to me. But perhaps that's the point. I'm not sure that this is intended to be "enjoyed," but it is most definitely thought-provoking and emotionally challenging.
We're happy to be participating in the TLC Book Tour for Perfect. Check out the other stops on the tour to hear other book bloggers' opinions of the book.
Check out our current giveaways. Subscribe to our email feed. Follow us @5M4B on Twitter or on Facebook.