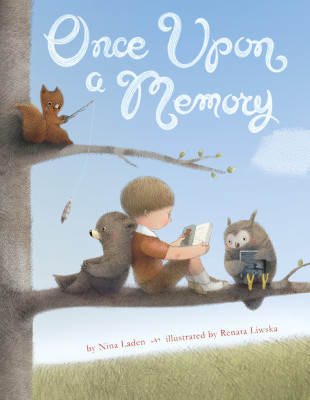 I'm fascinated about how short a child's memory can be. My son is 9 1/2. While he remembers some things from when he was young, there are others that he doesn't. For example, he was recently telling me that we should see a particular movie. I know for certain he saw it more than once in the last several years, but that memory is gone.
Because of the peculiar nature of children's memories, a book like Once Upon a Memory by Nina Laden is a perfect way to explore memories with your child. Whether he or she remembers or not, talking about their past is such a fun way to connect.
Click through and read my full post at 5 Minutes for Mom. You can enter to win your own copy over there.
Check out our current giveaways. Subscribe to our feed. Follow us @5M4B on Twitter or on Facebook.