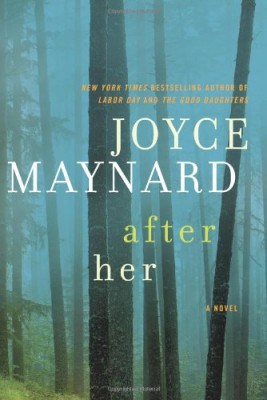 In her latest novel After Her
, we find Joyce Maynard writing at the top of her form. She took a real-life situation, that of a serial killer in the late 70s in Marin County near San Francisco, and an Italian-American detective with two daughters who tries in vain to catch and stop him. From that, she has spun out a richly-imagined tale of sisterhood, of love and loyalty, of family and what that means. It combines a suspenseful tale, a murder mystery if you will, with a deep look at a girl on the cusp of womanhood, teasing out what love and loyalty mean in both her own life and that of her sister, parents, and friends.
When the novel opens, Rachel is 13 and Patty is 11…
To learn more, please visit my post at 5 Minutes for Mom, where you can enter to win your own copy of, After Her, the latest work by one of our great authors.