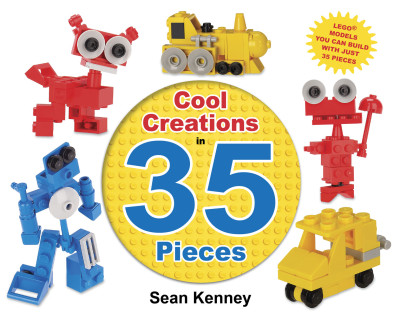 Do you have a child who likes to build things? Do you have a home in which you often have to tread carefully so as to avoid stepping on small plastic brick-shaped blocks? If so, then you, too, just might be a LEGO family. For LEGO families with kids in the 4-8 year old age range, there is a new book in the Sean Kenney LEGO-celebratory collection. Cool Creations in 35 Pieces gives a wealth of inspiration for unique and fun LEGO constructions using a collection of 35 specific pieces.
For more information about Cool Creations in 35 Pieces, head over to my review on 5 Minutes for Mom and enter to win a copy for your own future engineer.
Check out our current giveaways. Subscribe to our feed. Follow us @5M4B on Twitter or on Facebook.