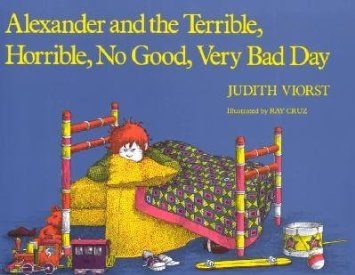 Just got a press release from the Disney folks that a movie version of JUdith Viorst's Alexander and the Terrible, Horrible, No Good, Very Bad Day started production today. It stars Steve Carell (can he do anything wrong? even play a bad guy jerk?) and Jennifer Garner.

Press release:
Disney's "Alexander and the Terrible, Horrible, No Good, Very Bad Day" follows the exploits of 11-year-old Alexander as he experiences the most terrible and horrible day of his young life—a day that begins with gum stuck in his hair, followed by one calamity after another. But when Alexander tells his upbeat family about the misadventures of his disastrous day, he finds little sympathy and begins to wonder if bad things only happen to him. He soon learns that he's not alone when his brother, sister, mom and dad all find themselves living through their own terrible, horrible, no good, very bad day. Anyone who says there is no such thing as a bad day just hasn't had one.
Casting:
Steve Carell ("The Way, Way Back," "Little Miss Sunshine," the forthcoming "Foxcatcher") and Jennifer Garner ("Dallas Buyers Club, "The Odd Life of Timothy Green," "Juno") star as Alexander's upbeat parents. The veteran performers are joined in the film by a trio of young talents that includes 16-year-old Dylan Minnette ("Lost," the upcoming "Prisoners") as Alexander's older brother, Anthony; 15-year-old Kerris Dorsey (TV's "Ray Donovan," "Moneyball") as sister Emily; and 12-year-old Australian native Ed Oxenbould (Oz TV's "Puberty Blues"), who makes his big-screen feature debut as the film's title character, Alexander.
First impressions?
What do you think? I know that making a feature-film from a short picture book can be a dicey proposition, but doesn't this just lend itself to a great movie? I tend to give filmmakers a lot of leeway to take the kernel of a great story and run with it. What do you think? Do you plan to see it when it comes out October 2014?
And one more thing
THIS!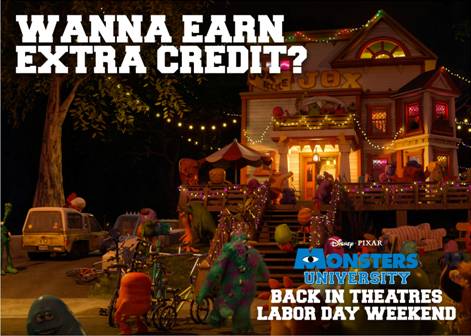 This was my favorite movie of the summer, for sure (I think — oh, I hate "favorites," but I loved this movie.) If you haven't seen it, you have another chance to see it on the big screen this Labor Day weekend.
Check out our current giveaways. Subscribe to our feed. Follow us @5M4B on Twitter or on Facebook.