I was thrilled to be invited to take my family to see an early screening of Monsters University earlier this week.
It's been years since I've seen the original, but take me back 5 years, when my son was a preschooler, and I wouldn't say the same thing. When they were at home, my kids watched more TV than DVDs, but we went through a cycle when Monsters, Inc. was in constant rotation. I'm talking multiple times a day sometimes. And you know what? It held up. It didn't grate on me, and I found myself tuning in and laughing throughout the day.
So when I heard Mike and Sully were back, I was looking forward to it. I reminded my son, now 9, about his fixation on the other movie, and he didn't remember. He just knew he liked it. My daughter just completed her freshman year in high school, so when I saw one of the first previews of Mike heading off to Monsters U., I got a little misty-eyed, thinking about the fact that in a few years I'd be sending her off to begin her own college experience.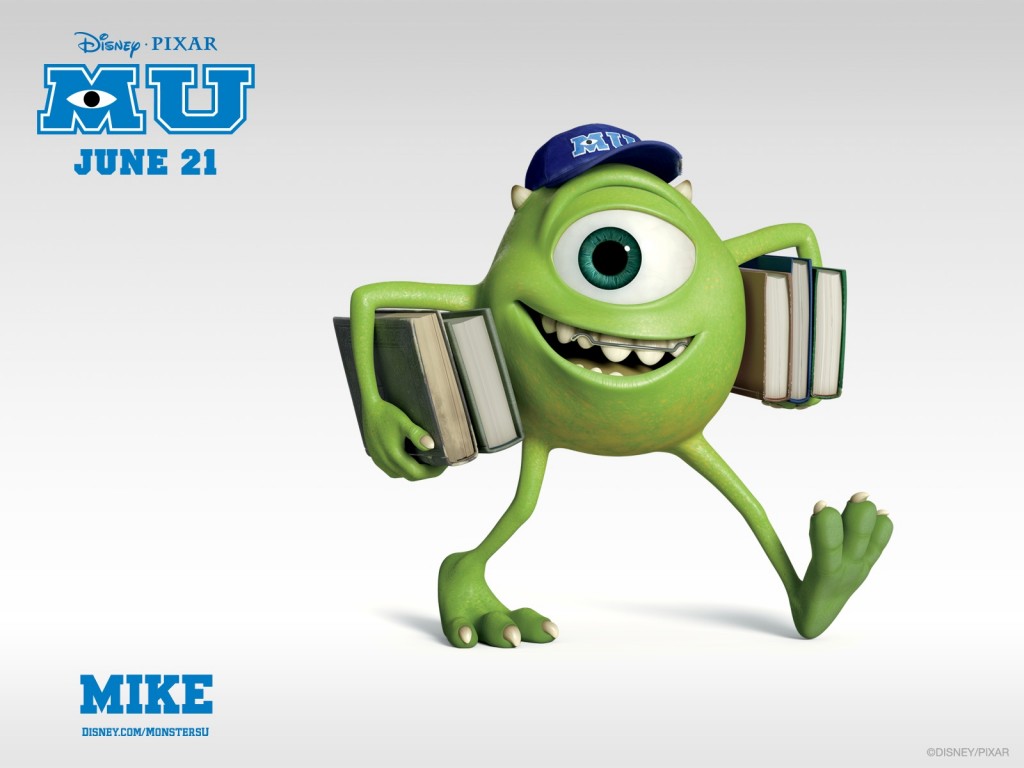 We all loved this movie — 2 adults, a 9-year-old boy, and a 14-year-old girl. I think that because of the college angle it will definitely appeal to older teens. I will say that it seemed a bit scary to me in parts, so if you have a young child who is particularly scared by intensity or monsters (even if they are pink or blue or squishy) you might want to save this one for the small screen.
There are a few cameos from old favorite characters, which surprised and delighted the whole audience each time one appeared.
We saw the movie in 3-D. It made the computer animation even better, but there weren't a lot of special effects. In general, my kids and I (not to mention my wallet) are just as happy with regular 2-D.
This is no second-rate sequel. I'm planning to make an effort to watch Monsters, Inc. again, but we are all thinking that Monsters University is even better — or at least certainly as good — as the original.
Is Monsters University on your summer watch list?