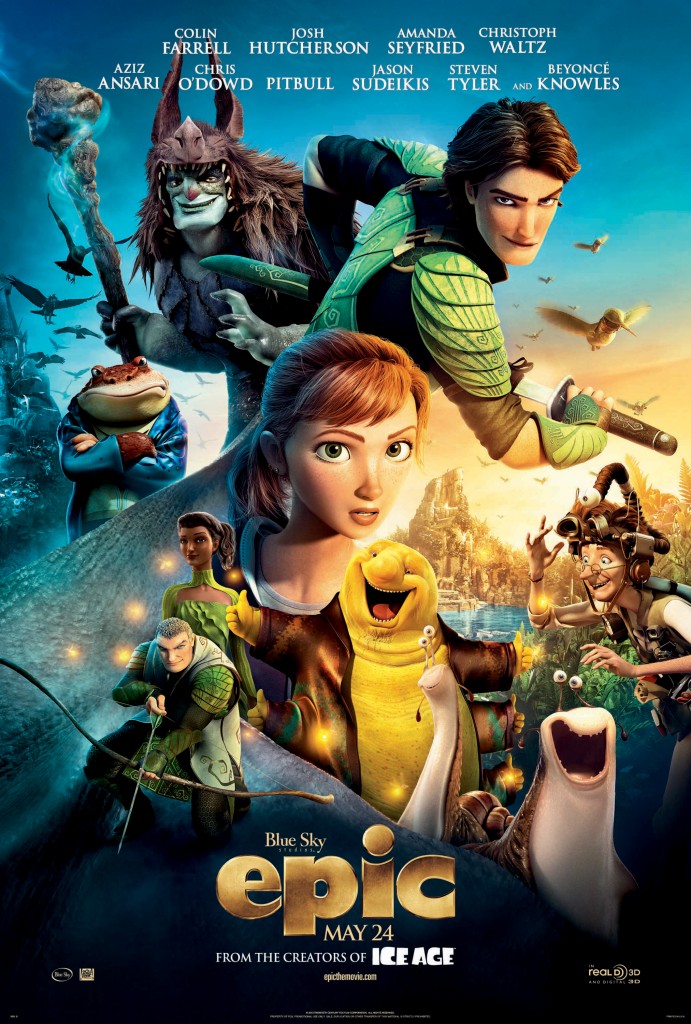 Only one more day until the new family film EPIC releases on May 24th. Get ready for an incredible visual experience– a lush world comes alive on the screen, a world of tiny warriors called Leaf Men who battle the forces of evil who want to spread decay across the forest. Protecting the life of the forest is their duty, and they go to great lengths to keep it safe.
I had the immense pleasure of attending the movie premiere in New York City, and though I didn't know much about the movie before seeing it, I was immediately drawn in. The amazing CG animation wowed me from the start, as it was unbelievably life-like and just plain gorgeous. Both my 12-year-old son and I truly enjoyed the entire film.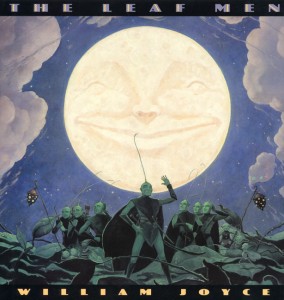 Did you know that the movie was inspired by a picture book? Being a huge children's literature fan, I was excited to learn that the concept of the world in EPIC came from the book The Leaf Men and the Brave Good Bugs, written and illustrated by the highly talented William Joyce. If that name sounds familiar, I'm not surprised. Those of you moms and dads have likely found yourself reading Rolie Polie Olie, George Shrinks, and Dinosaur Bob and his Adventures with the Family Lazardo at some point in your parenting life. Both Rolie and George found their way to the small screen, and more of Joyce's books have inspired some of my own family's favorite films, too– Meet the Robinsons and Rise of the Guardians among them.
I knew that Joyce's book had served as inspiration for the film, but I was surprised to see his name appearing in the credits several times as well, sharing a role in story, screenplay, and executive producing roles. So when I had the opportunity to participate in a roundtable interview with the Director of EPIC, Chris Wedge, I had to ask about the collaboration with William Joyce on the film.
Chris Wedge:  "Well, Bill and I are great friends. We met years ago. But, we realized we were the same person in two bodies. We made a very quick, close relationship. But, we just started dreaming up an idea for a movie. It was this place, it was the woods that we started thinking about. And Bill had just finished that book, The Leaf Men. And so, we took that notion that there are leaf men out there and put it in our movie, but that's all we took from the book. The book's a very charming, beautifully illustrated by him, painted like a bed time story kind of book. But, I just loved that idea that those guardians were out there. And that's really all we took from the book."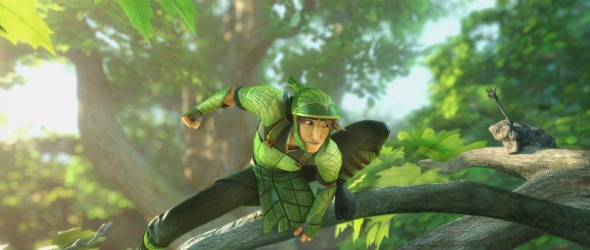 I have to admit that I've been trying to track down a copy of the book, alternately known as The Leaf Men, but I haven't had much luck so far. While I know that the story differs from the, well, epic, tale of the film, I'm still curious to see the original concept and artwork created by William Joyce. I'm hoping that my luck with my statewide interlibrary loan system will come through soon!
Are you familiar with the William Joyce book The Leaf Men? Will you be taking your kids to see EPIC in the theater this weekend?
For my other thoughts on EPIC, be sure to check out these posts on 5 Minutes for Mom:
Like Epic on Facebook
Follow @EpicTheMovie on Twitter #EpicTheMovie
Watch Epic videos on YouTube
Dawn recently attended the EPIC movie premiere in New York City. Expenses for her travel and lodging were covered by 20th Century Fox. All opinions expressed here are wholly her own.