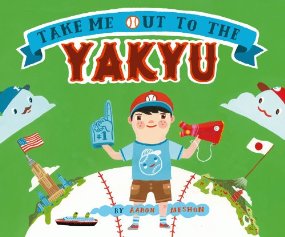 It's baseball season, and Take Me Out to the Yakyu by Aaron Meshon is a fun way to look at the joys of experiencing baseball as a family. The little something extra is that the boy in this story gets to enjoy baseball on two continents.
He loves baseball in America and in Japan. Each page contrasts the different ways they enjoy baseball, from the food the eat, the way they get to the stadium, how they prepare, how they cheer and more.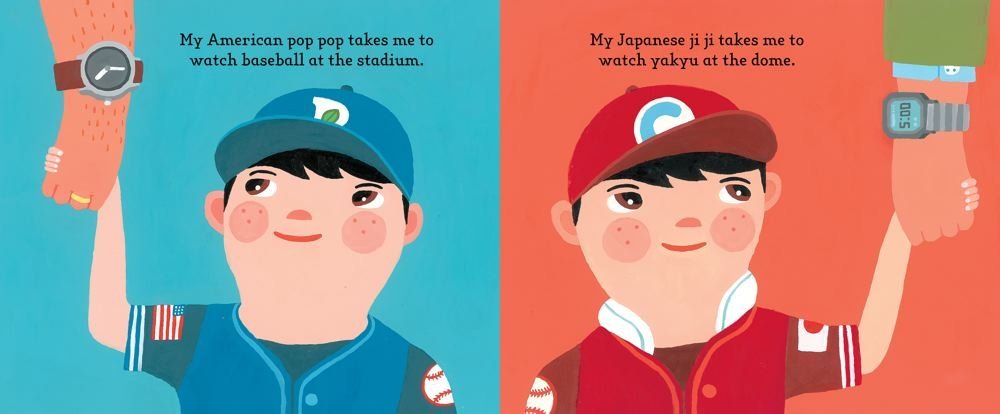 The illustrations are bright and cheery. They are sort of a fun and funky cartoon style.
Take Me Out to the Yakyu will be fun for baseball-lovers as well as those simply interested in life in different countries.