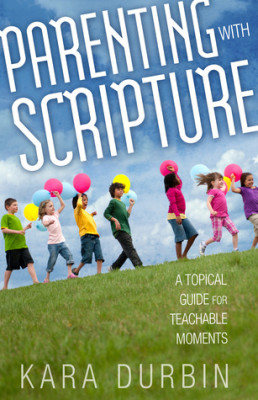 Parenting with Scripture
: A Topical Guide for Teachable Moments, by Kara Durbin is a fantastic resource for Christian parents. It is designed and created to serve parents as they seek to use and memorize God's Word before, during and after "teachable moments" with their children. This book provides scriptures for all of the issues that you can imagine facing as a parent: from lying, to dealing with anger and self-control, to learning appreciation and gratefulness. Durbin has cataloged a list of scriptures for you to have at the ready when walking your children through life.
Hop on over to 5 Minutes for Mom to read my full review and have a chance to win a copy for yourself!
Carrie blogs about books for parents and their children over at Reading to Know.com