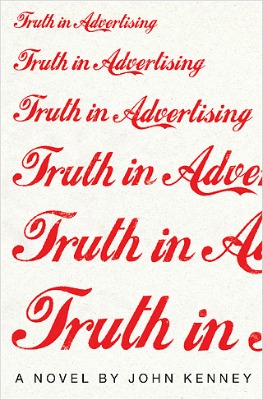 Finbar Dolan is almost forty, recently unengaged, out of touch with his family, and a copywriter for a NYC advertising agency, mostly focusing on diaper campaigns. While that intro might give the impression of a somber novel ahead, I can reassure you that in John Kenney's deft hands, the resulting Truth in Advertising is both uproariously comical and deeply tender. Perhaps sometimes the biggest sad-sacks make for the funniest storytelling.
Continue reading my review of Truth in Advertising over on 5 Minutes for Mom, and be sure to go all the way to the end for some stellar quotes that will surely have you giggling. Enter to win a copy for yourself!
This giveaway on 5 Minutes for Mom is now closed. Thanks to all who entered.