Do you watch movies and get a little blown away at the beautifully styled actresses? I'll admit that I often get pulled out of the plot by imagining how different my face would look if it was blown up on screen the size of a house. It would be embarrassingly bad I fear. I don't dwell on it, because I know their beauty isn't real. They have professional stylists, makeup artists, wardrobe, assistants who carry their water bottle around so they can stay hydrated.
In honor of the release of the Playing for Keeps movie, the studio is offering a perfect "Me Moment" gift collection for one of you.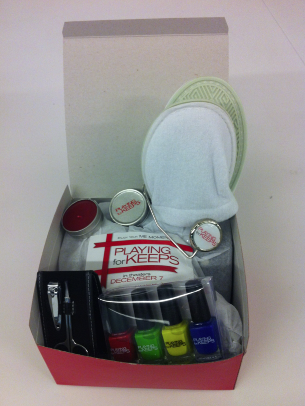 The film features Hollywood beauties like Jessica Biel, Uma Thurman, Catherine Zeta-Jones and you too can pamper yourself with some real beauty treatment: Think Gorgeous nail polish, comfy sleepers, delicious smelling candles, purse hangers and more valuing over $35.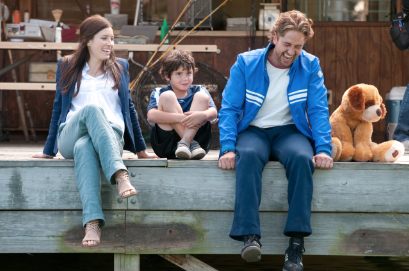 Synopsis:
Gerard Butler, Jessica Biel, Uma Thurman, Catherine Zeta-Jones and Dennis Quaid star in "Playing For Keeps," a romantic comedy about a charming, down-on-his luck former soccer star (Butler) who returns home to put his life back together. Looking for a way to rebuild his relationship with his son, he gets roped into coaching the boy's soccer team. But his attempts to finally become an "adult" are met with hilarious challenges from the attractive "soccer moms" who pursue him at every turn. "Playing For Keeps" is directed by Gabriele Muccino, the director of "The Pursuit of Happyness."
The movie opens December 7. Check out the trailer and clips and interviews at the Playing for Keeps YouTube channel.
Leave a comment here to enter to win. We'll announce the winner in our December 12 giveaway column. The giveaway is closed.
Check out our current giveaways. Subscribe to our feed. Follow us @5M4B on Twitter or on Facebook.
Yes, reviewer Jennifer loves to read. She loves her kids to read. But she also loves getting lost in a good movie or sharing one with friends or family.