This so called Juneuary and all its rain in our area has had us cooped up in the house and I have been on the slow train to Crazyville. With the arrival of Lola's Math Train from BeiZ my son has been happily learning numbers and giving me some breathing room!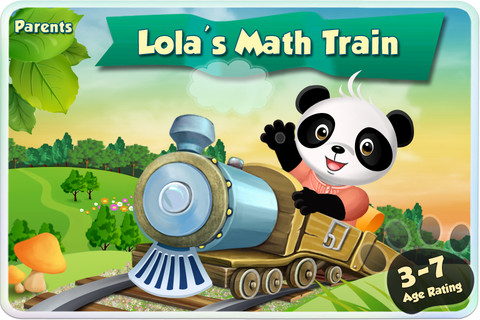 I was interested to see where my son's pre-math skills were at so I jumped at the chance to review Lola's Math Train. With an age rating of 3-6 it was a great fit for my preschooler. At 3 ½ he is learning his number recognition and this app was a perfect complement to his learning at home and at preschool.
Lola challenges kids to complete math games to help Lola get her friends to a party. There are three difficulty levels and 15 challenges. I learned the game self adjusts to the user's skill level as it goes along which is great to either challenge or keep frustration at bay. It gives a percentage rating so parents can track progress.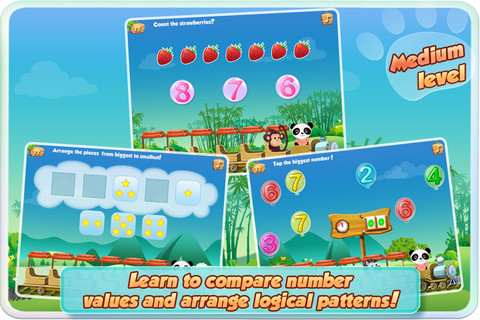 My little man was really excited to try this app out. He tried level one and I tried level three so I could gauge what the differences are. In the first level it teaches and tests number recognition and order. It is a great challenge for my little man. As the levels progress basic addition and subtraction skills are added to the mix.
I could see this being fun for older kids as well and great for families with 2 or more children within the age range as it is tailored to each user's skill level. There are also other apps in the Lola line which I will have to check out.
You can buy this app on  iPhone / iPad / iPod/ Kindle Fire
Guest reviewer Tennille lives in the Great White North with her hubby and two sons. She enjoys sleep but is learning to appreciate caffeine as a perfectly viable substitute.