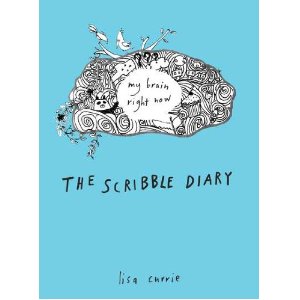 My eight-year-old son had talked a lot about wanting to keep a diary. I thought that was a great idea, so I gave him a notebook as he requested, but he didn't use it a whole lot. I'm still hoping to tap into that desire, because as I writer I know how therapeutic and inspiring and cathartic writing can be.
With two creative and artistic kids, I definitely thought that The Scribble Diary: My Brain Right Now by Lisa Currie could help them entertain themselves as they examine their days.
Read my full review (and enter to win one of TWO copies) of The Scribble Diary over at 5 Minutes for Mom today. The winner will be announced in that giveaway column on June 4.