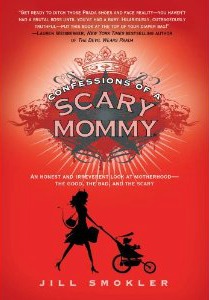 In her new book, similar in storytelling style as her popular blog, Jill Smokler lays out her unabashed truths about the motherhood experience. It isn't always pretty, it's definitely full of messes, and sometimes at the end of the day, all you want to do is lock yourself in the bathroom for a moment of peace and quiet. If you can relate to this, then Confessions of a Scary Mommy may just be the book for you.
Click over to 5 Minutes for Mom for my complete review, and enter to win a copy of Confessions of a Scary Mommy for yourself!
Don't miss a thing: Check out our current giveaways. Subscribe to our feed or video reviews on YouTube. Follow us @5M4B on Twitter or on Facebook.