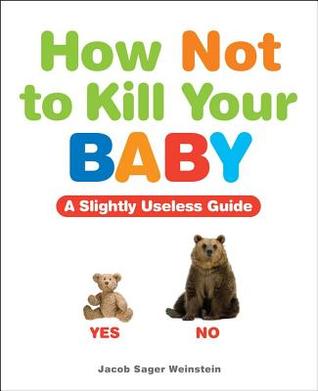 If you have a love/hate view of parenting books, you'll be sure to appreciate the upcoming parody book, How Not to Kill Your Baby: A Slightly Useless Guide by Jacob Sager Weinstein, set to release next week.
The laughs start immediately with a series of safety warnings on the first pages. In the same tone as the incessant safety warnings that now adorn basically everything, these nine items caution readers on ways to keep themselves and their children safe in regards to this book. (Did you know that the book is technically a choking hazard… "if your child has a large, book-shaped mouth," of course.) The text barely acknowledges its satirical nature, with just a slight wink and nod implied, and the graphs and images included in each section are as hilarious as the text.
Continue reading my full review at 5 Minutes for Mom, where you can enter to win your own copy (U.S. addresses only, please). Check out the comments, where I've invited readers to share the most useless piece of parenting advice they've ever received.