Vacation (or "business" travel in this case**) is a big opportunity for me to get reading done. Quiet mornings in the hotel or afternoon breaks are a great time to cuddle up with a book. The Casa Del Mar hotel in Santa Monica really blew me away. It was so warm and cozy. The furniture looked like real furniture as opposed to institutional pieces, and there were touches that just invited you to read.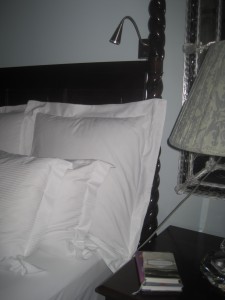 The most notable feature is lighting that actually allowed me to read. Not only was the lamp nice and bright, but there were reading lights on both sides of the bed, not to mention two books on the nightstand for those who might be in need of reading material: Poems of the Sea and Paulo Coehlo's The Alchemist.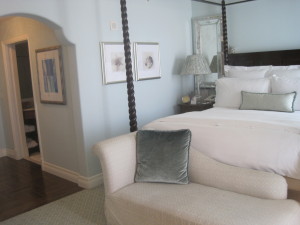 This chaise at the end of the bed was a VERY cozy place to sit and read (or — yes– watch TV). The cabinets around the TV also had some books (mostly decorative, but it was still a nice sight).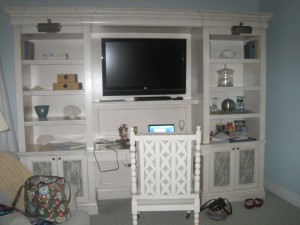 In addition to a really homey interior, the location — right on the Santa Monica boardwalk — was beautiful. Please read more about the surprising way I enjoyed the boardwalk at Snapshot.
Jennifer Donovan has enjoyed writing for 5 Minutes for Mom, especially attending press junkets (This trip and hotel was sponsored by Universal Studios). Be sure to check out the Big Miracle movie coverage next week.