There are very few movies or musicals that I could watch repeatedly, but The Sound of Music is one that never grows old. Since childhood, I have enjoyed the story and music from this classic production. November 2009 marks the 50th anniversary of the original Broadway production of The Sound of Music. In honor of this milestone, Simon and Schuster released The Sound of Music: A Classic Collectible Pop-Up
.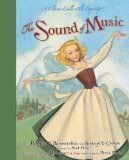 The design of this book is so fun. Each opening includes a pop-up, but each opening also includes another mini-book filled with more pop-ups and lyrics to many of the songs. This book is a perfect way to introduce Maria and the Von Trapp family to a new generation or a great collectible for any Sound of Music fan.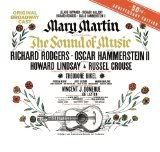 Additionally, Masterworks Broadway has restored the original Broadway cast recording. The Sound of Music: 50th Anniversary Edition
features Mary Martin and the Tony Award-winning cast. It includes all the original songs as well and three bonus tracks, extensive notes about the show's history, and rarely seen photos.
These items are sold separately, but both would make great gifts. I recommend them both for all ages from children to adults, but they would be especially appreciated by lovers of The Sound of Music or Broadway enthusiasts. I plan to enjoy both of these for years to come, and I am excited to share my love of this musical with my children in new ways.

As part of our Gift Guide Giveaway, we are giving one copy of the book and CD to one of you. Please leave a comment on this post to win. One entry per person, please.
Comments for this giveaway are closed.
Be sure you've entered all the giveaways in our 2009 Gift Guide and Giveaway event.
Lauren is a wife, a mother of two, and an avid reader. She blogs at Baseballs and Bows. Lauren thanks Simon and Schuster for providing the review copy of this book and CD.