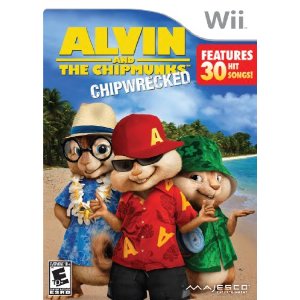 My 7-year-old son has getting down for the last half hour on the Wii with Alvin and the Chipmunks: Chipwrecked. He even invited me to play, and I had a 5-Star performance of "California Dreamin.'" Score!!
When I was on my Alvin and the Chipmunks Chipwrecked press junket, there was a product room showcasing all the products, including this fun dance game. What I really liked about it is that it's active, but that it's totally kid friendly, unlike some of the dance games out there (I know that I, along with other parents, have asked our younger kids not to play certain songs on the lineup). These are popular songs, such as "All-Star," and "Life is a Highway," but there are lots of throwback songs that the kids will like but will really make the parents like "Tricky," "Karma Chameleon," "Play that Funky Music Chipmunk," "Beat It," and "You Really Got Me."
This game has a lot of text on the screen, but Alvin and the rest of the chipmunks read everything, making this game appropriate for readers and non-readers alike. I highly recommend this game to preschoolers and up (as I'm watching an enthusiastic 2nd grader enjoying it right now, and I have to admit that I liked it a lot). They seem to be pretty forgiving on how precise your movements are.
This game is also available on other platforms including the DS, which we haven't played yet, but I wanted to get this review up ASAP, because I do think that this would make a great gift.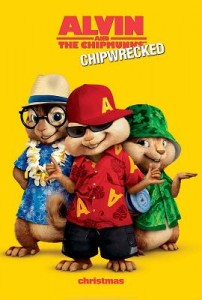 Be sure to check out my review of the film (and enter to win the first 2 movies on DVD and a $25 Fandango gift card) as well as some fun facts about the film (and me on camera!).
The movie opens December 16 and is rated G.
Jennifer Donovan admits she's living a pretty charmed life (online at least). She's happy to back to blogging at Snapshot and pleased to cover such fun events at 5 Minutes for Mom.