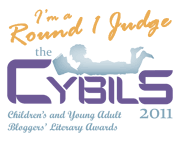 This week, I'm sharing three titles that serve as great reminders about what often appeals to young children the most about picture books. Yup, it's the pictures, of course! These three books have unique illustrations that are sure to attract the eye of little ones, and when the stories get shared by a loving grown-up, everyone is happy.
Playful collage images grace the pages of Michael Hall's Perfect Square, a deceptively simple story that is full of happy spirit. One square can transform into lots of different shapes, and the pictures that are created are just delightful. This is the type of picture book that inspires young children to create their own art, and I think pairing this book with a mess of collage art supplies would make a lovely gift for a young child in your life!
One look at the cover of this laugh-packed picture book will let you in on its humor. That's How! by Christoph Niemann reveals the silliest answers to questions about how common things work, showing outrageous illustrations of creatures powering vehicles of all sorts. My personal favorite has to be the wound up whale tail that propels the freighter across the sea. Oh yes, silly-loving children will certainly get a kick out of this book, and I'm fairly certain that parents and children alike will have fun making up their own versions of how things work!
Encourage your child to trace his finger across the pages of Frank Viva's Along a Long Road as you read this picture book/ travel story. Though there are only a few words on each page, be sure to linger and check out the scenery on each spread. Curved and elongated figures in a palette of cornflower blue and black with red and white accents illustrate the people going about their business along that long road, giving the book a truly uncommon feel. Oh, and don't forget the yellow line that rises and dips through the book. My daughter quickly figured out that the road is made differently than the rest of the page, and she loves the smooth feel under her finger as she "drives" behind the bicyclist.
Though I am a Round I panelist in this Fiction Picture Book category for the Cybils, my opinions are solely my own and are not meant to reflect the final outcome.
Don't miss a thing: Check out our current giveaways. Subscribe to our feed or video reviews on YouTube. Follow us @5M4B on Twitter or on Facebook.
Dawn juggles teaching, parenting, and reading on a daily basis, sometimes hopping back over to give her blog, my thoughts exactly, a bit of attention, too.