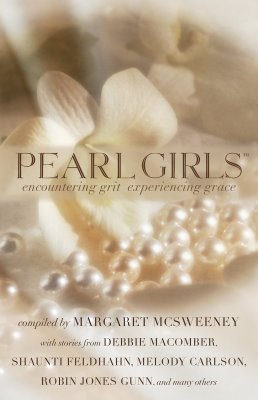 Oftentimes, I'm guilty of wrongfully judging someone else's life. When I read books by such renown Christian authors as Shaunti Feldhahn, Melody Carlson, Kristin Billerbeck or Tricia Goyer, I think She must have it all. What a blessed life she's lived.
And then I read Pearl Girls: Encountering Grit, Experiencing Grace, compiled by Margaret McSweeney.
McSweeney has compiled short essays from dozens of Christian women. Many are authors. All have seen God take the grit of their lives – the hard stuff, the sin, the doubt – and cover it over and over with His love and grace until it became a pearl.
Read my full review and enter to win your own copy — one of four! — this week at 5 Minutes for Mom (comments are closed here to remind you to enter over there).
Melissa has been captivated by books for as long as she can remember. She resides in Virginia and blogs at Breath of Life.