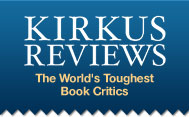 My kids and I are leaving this afternoon for our favorite place: Disney World. We first visited as a family in 2004, and this will be our eighth trip since then. Not only do I love to visit Disney World, but I also enjoy reading about all aspects of the parks and history. Because of this, I have read many Disney guidebooks.
Today I am reviewing my three favorite Disney guides at the Kirkus Reviews site. Whether you are a new Disney World visitor or someone who has experienced the magic for yourself, I hope you will click over and read my suggestions, and chime in with your own experiences with Disney guidebooks as well.
Lauren is a wife, mother of two, and Disney addict. She enjoys sharing her love of books and Disney World, and especially likes to combine the two. Lauren blogs at Baseballs and Bows.