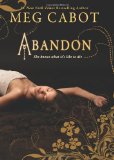 I am so excited to share this post with you for so many reasons. We were privileged to be able to ask the wildly successful author Meg Cabot some questions, and I love what she has to say about writing, about teens, and about her own growing-up years.
But can I be honest? The thing that really excites me is to be able to share this fun video review of Abandon that my 12-year-old daughter I did together, since we both read the book. She enjoyed it so much that she wants to do more, and I like that having a partner helped me to loosen up, so we'll have to keep our eyes open for that, right?
We also have a fantastic giveaway to offer at the end, so stick with us.
You can also check out the cool video trailer, where you will also find several interviews with Meg Cabot about the novel.
And now — our exclusive Q&A with Meg Cabot:
What do you like about writing for teens?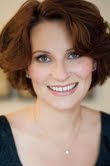 My favorite thing writing about teens is that they're in a time of their lives when it is okay for them to still be undecided about who they are or where they're going in life. When you're an adult, this isn't such an OK thing (although secretly many of us feel this way).
Plus, there's often a dance in YA books, and then the characters get a chance to dress up, and it's always nice to give your characters a chance to shine. Adults never get to go to dances (except weddings), and so hardly ever get a chance to dress up. We lead such boring lives. Except those of us who are professional wedding planners, or spies.

Is it different from writing for adults?
Any writer who says writing for teens is "different" than writing for adults is probably writing "down" to the audience. I don't make any adjustment to my writing style when I'm writing for non-adult readers . . . except that I usually leave out the swear words. But in reality, teens swear. A LOT.
How do you hope your readers will respond to your stories?
I hope my books offer an escape for them from their problems, as my favorite authors' books do for me when I'm looking for something "good to read." It seems like there are more pressures in life than ever before (for instance, when I was teen, girls wrote nasty things about other girls on the bathroom wall; now they write them on Facebook), making it harder than ever to escape from them! So stories have to be really engrossing to help us get away from our problems. That's what I'm always looking for in a book.

What books were you reading in middle school and high school?
I loved the "classics"—Jane Eyre, and Pride and Prejudice, and all of those.
But I loved what some people consider "trashy" fiction too . . . comic books, sci fi, horror novels, romance, mysteries. I'd read pretty much anything as long as it had a strong female character and suspense mingled with romance in it!

Wasn't that fun?
One of you will win a copy of Abandon and this limited edition silver bracelet, giving you a hint of heroine Pierce Oliveria's new life lesson (after cheating death once and sort of fleeing from him ever since). It's nothing new to those of us who have experienced such things in our many years, but it's such a teenage revelation — after living a safe and simple life to find out that things are really quite unexpected and out of our control.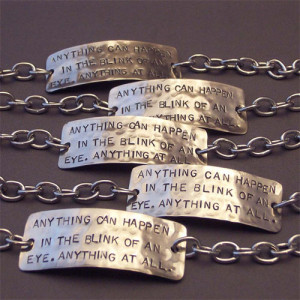 Leave a comment if you'd like to win (U.S. shipping addresses only). We'll announce the winner on Wednesday, May 18. The giveaway is closed.
Check out our current giveaways. Subscribe to our feed. Follow us @5M4B on Twitter or on Facebook.
Jennifer Donovan and her daughter Amanda share a love of reading, and both enjoy reading some of the same books, though they might differ in opinion on what makes a truly great book. She blogs at Snapshot, which gives her yet another forum to share her opinions.