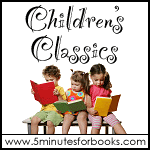 Cool mornings, warm afternoons, sunny and rainy days in an even score– this is what late spring looks like for us on the East Coast. When it comes to children's book selections, I find myself leaning toward choices that leave us invigorated and inspired to make the most of our day. I'm not sure that I can fully articulate why, but I find that poetry often fits the bill. Maybe it's in part that I'm reminded every April of National Poetry Month, and that I always made a point to call even more attention to poetry in the spring back when I was a preschool teacher. For whatever reason, poetry written expressly for children is often not given the attention it deserves in literature discussions. So, let's have at it!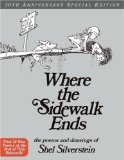 When I think of classic poetry for children, one name immediately comes to mind: Shel Silverstein. From whimsical illustrations to outrageously funny selections, a book by Silverstein is a sure-fire hit with kids of various ages. I have always appreciated how his poems can make a young child giggle, whether he's warning about picking your nose or sharing the story of Sarah Cynthia Sylvia Stout, who left all that trash to pile up. My favorites were always the short little ditties that made me laugh out loud, like his simply-titled, Hat, from Where the Sidewalk Ends.
Teddy said it was a hat,
So I put it on.
Now Dad is saying,
"Where the heck's
the toilet plunger gone?"
Oh, that Teddy, who I can only assume is an older brother with a mischievous streak… Another children's poet who I have relied upon with my preschoolers is Douglas Florian. With books published in only about the last 10 years, I'm not exactly sure that he qualifies as a classic… yet. (Consider this recommendation a flashback to last month's 'future classics' idea.) Where Florian always impresses me is with the artistic ways he arranges some of his poems. A book from our home library that has seen a lot of love in its day is Florian's Bow Wow Meow Meow: It's Rhyming Cats and Dogs. When he writes about "The Poodles," the four lines get printed in circular patterns across the page, simulating poodles' curls.
Poodles have oodles and oodles of curls,
Which makes poodle boys look like poodle girls.
The curls may have whirls, while the whirls may have swirls.
Poodles have oodles and oodles of curls.
What poetry do you enjoy sharing with your children, or maybe you remember your parents sharing certain poems with you back in the day?
For now, we're going the easy route and asking you to link up your own posts in the comments field, and even if you're not a blogger, please feel free to leave your own comments about children's poetry that you love!
And mark your calendars for our other upcoming Community posts:
More Children's Classics this summer:
July 14 — Book Trips (i.e. any books that have inspired a family 'field trip' of sorts– maybe to a children's museum or a museum affiliated with an author, or a visit to the city of a beloved author, or even to something like a local pet store)
August 11 — Adventure! (i.e. any adventure or suspense stories– any children's reading level)

Other events this month:
June 16 — Kids' Picks
June 23 — What's on Your Nightstand?
Dawn loves the theory that every good teacher carries a poem in her pocket. More thoughts (mostly less profound) can be found on her blog, my thoughts exactly.