It's not for bloggers only. We're going to figure out ways to get you other booklovers involved: tweet-ups, perhaps a conference call, polls, reader response contests, not to mention a wide-open comment field here at 5 Minutes for Books.
Oh — you saw that word? Contests? Yes. The author has offered up some great ideas for special prizes.
Dawn and Jennifer both loved it, and you trust us, right?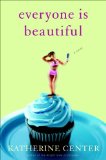 We're not alone — it's really become the book people are talking about.
And what's better than talking books?
It's not only fairly short (233 pages), but it's a can't-put-it-down sort of novel, so you're guaranteed to finish it.
Got kids? You'll find yourself shaking your head in agreement time and time again throughout this book.
It's the kind of book that makes you laugh.
And cry — but the good kind of tears.
Chocolate cake. Enough said.
Buy the book. Go in with a friend and share the book if you want to, and join us June 2.
Do you have any ideas to make it more interactive? Any ideas other than posting and linking up?
UPDATE/Change in the future bookclub schedule:
I know we've been changing things up a lot lately. We understand that people like the idea of the bookclub, but aren't always able to complete a novel (especially a classic) each month, and we want to maximize participation. We are going to go to an every-other-month format to give you more time to complete the books.

June 2 — Everyone is Beautiful
July — OFF
August 4 — Rebecca by Daphne Du Maurier
September — OFF
October — TBD
November — OFF
December — TBD