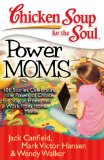 I hope I'm getting the point across that sometimes even a serious reader such as myself reads less-than-serious material. Chick-lit, celebrity biographies, and even Chicken Soup sometimes fit this bill. I'm assuming that many of you look for this kind of lighter fare on occasion too. Check out my review of Chicken Soup for the Soul — Power Moms, which features bloggers and novelists and all sorts of moms who you can relate to. You can also enter to win one of three copies, so check out the full review at 5 Minutes for Mom.
Speaking of Chicken Soup, you know how when you have good news, you just can't wait to let people in on it? I am just bursting to share our big Mother's Day giveaway with you! We will be giving away books every day for over a week, including two Chicken Soup books about motherhood, novels, homemaking books, and more. It will start in two weeks, but I want to start giving out bits of information.
I'd also like to take this opportunity to throw out a few clarifications or reminders: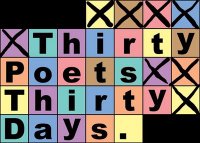 For some reason when Sunday's On Reading guest post published about the 30 Days 30 Poets event, it got cut off, so if you saw a version that seemed to end mid-thought, please go back and read the full post. It's a great post (and the event seems like a lot of fun too).
The Quarterly fifth Tuesday I Read It! carnival will post tomorrow at 7:00 a.m. Eastern. You all pleaded for us to keep it, so we're giving it another try. All you have to do is link up your review (or reviews) of books that you read at our recommendation, either here or at 5 Minutes for Mom. You can either link to past reviews, or you can write a new post for tomorrow.
We are always in need of guest posts for the Books on Screen and On Reading columns. If you have an idea, you can query me first at 5minutesforbooksATgmail(DOT)com.
Managing Editor Jennifer Donovan also blogs at Snapshot about life with her tween daughter and preschool son.