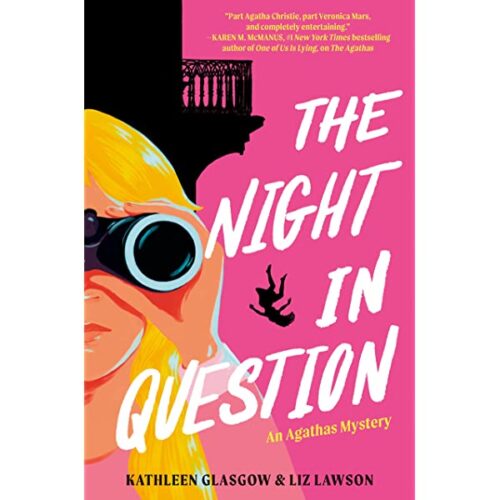 It's Sadie Hawkins night for Castle Cove High School. Former "Main" clique girl Alice Olgivie and her best friend, "Zoner" Iris Adams, are in attendance, eyeing two other "Mains", Rebecca and Helen, who both wore the same dress and are having a fight. The dance is being held in the famous local castle, Levy Castle, where classic film star Mona Moody fell to her death in the 40s. Alice sets off to discover a hidden staircase. When she bursts out into an upstairs room, she finds Helen standing over Rebecca with a bloody letter opener in her hand. But Alice, long-time friends with them both, doesn't believe Helen did it.
Alice and Iris put their heads together and begin to search out clues. They use both Alice's social connections and nice car, and Iris' Zoner friends who are handy with computers and back doors. After all, these two have already solved one mystery, using both their heads and Alice's complete collection of Agatha Christie books. As they go deeper into what happened to Rebecca, they find themselves needing to search in the past too, to find out what really happened that fatal night when Mona Moody fell from that balcony. And once again, the OG Agatha herself will provide an important clue.
I don't know why I love this duo so much, but I do. The Night in Question is the second book in the series and it's just as enjoyable as the first. Alice and Iris are believable, smart, and best of all funny. It reminds me a bit of Veronica Mars if Lily hadn't died but instead the two had formed a crime-solving team. Highly recommended, and I can't wait for the next installment.